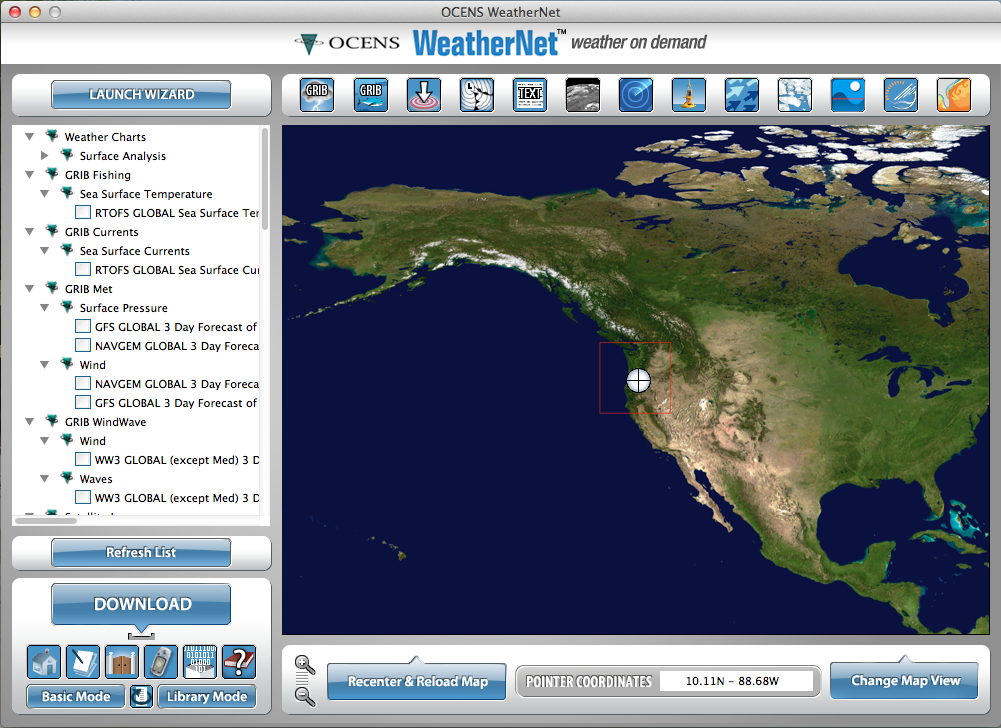 Overview
Global coverage, award-winning design, and the largest library of GRIB and classical weather, including ocean and fishing data, in the world, all in one package. State-of-the-art compression routines and file transfer procedures deliver data to you fast and affordably. Compatible with PC, Mac, and almost every satellite device on the market.
WeatherNet fulfills your quest for weather and ocean data like no service before it. For over a decade, WeatherNet has warehoused the most robust collection of weather, ocean and fishing data on the planet. WeatherNet's data transfer engine continues to hold the preeminent position in the accelerated delivery of content across all satellite and wireless platforms.
Some key client-side features include a satellite phone connection wizard and satellite dialers that can connect directly to almost any type of satellite phone, incremental updating procedures that keep your onboard weather database current, and the capacity to choose text products (coastal, offshore, high seas) with either a point-and-click approach from a map or by simply using your location to search for reports nearby to you.
Technical Specifications & Features
Co-Located GRIB Weather and Ocean Data, Including ASCAT Wind
Optimal Routing and Departure Planning
Sub-Surface Temperature
Thermocline and FishMapTM
Text Information, SpotCast Point Forecast
Classic Weather Charts
Satellite Wind/Wave
Chris Parker Forecast
Jenifer Clark Gulf Stream Analysis
Buoy, Radar, Tides, and More…
Learn more by visiting OCENS.com