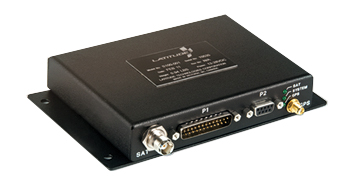 Overview
The SkyNode S100 has complete tracking and data telemetry in the industry's smallest and lightest package. It provides security and crew safety for air/ground logistics applications and two-way data access is available everywhere you operate via Iridium's truly global satellite network. The SkyNode S100 interfaces to multiple mapping and information management systems.
For more information, visit LatitudeTech.com
Technical Specifications & Features
Automatic Flight Following Exceeds Forestry AFF Live Tracking Requirements
Reliable Two-way Data Networking/Messaging
Remotely Configurable
Data Logging and Event Triggers from External Switches/Buttons
Internal Fast-fix 20 Channel WAAS GPS Receiver
Auxiliary GPS Serial Data Output for Moving Map, Electronic Flight Bag and 406 ELT's
OOOI Flight Schedule Reporting
Internal G-Switch for Automatic Anomaly Reporting
Flight Data-logging
Auxiliary Backup Battery Option
Bambi Bucket Mission Tracker Compatible
Latitude Air Tanker Information System (ATIS) Compatible
Electrical and Data Interfaces
Power Input Voltage: 9-36V DC (With Reverse and Over Voltage and Over Current Protection)
Current: 0.16 A Nominal, 0.50 A During Transmit
Serial Data Ports for Laptop/Messaging Terminal
Auxiliary GPS Serial Data Output
2 Serial Data Ports, 7 Discrete I/O, 3 Analog Inputs
Antenna Options: Individual GPS and Iridium Antennae, or Dual Element GPS/Iridium Antenna.
Programming and Network
Iridium Short Burst Data (SBD)
Remote Polling and Configuration
Custom Event-based Actions
Physical Specifications
Size: 6.80 in. x 4.00 in. x 1.10 in. (17.3 x 10.2 x 2.8 cm)
Weight: 0.94 lb (426 g)
Environmental Qualifications
Operating Temperature Range: -30 to +60 C
Altitude: 50,000 ft
DO-160E Env. Cat. A4-BAB[(SM)(U2F)]XXXXXXZBBXXXBXXXXX
Meets Fixed-wing & Helicopter Shock & Vibration Categories
Approvals
FAA, TCCA and EASA STC's are Available for Helicopters and Fixed-wing Aircraft