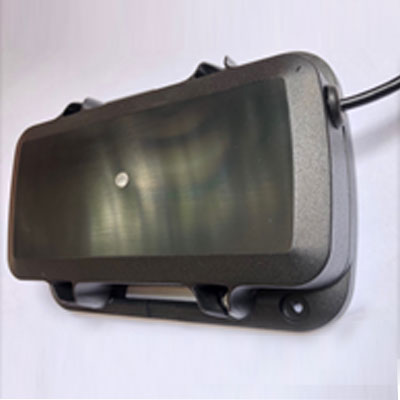 JESSE - Multi-Radio Telematics Terminal
By : Alpha Micro Components USA, Inc. | Model : A
A Fully Self-contained General Purpose BLE Enabled, Iridium IOT Terminal with BLE & Optional GSM
Iridium Certified Antenna. GPS, LTE & BLE
Truly Worldwide Tracking & Communication. Quick & Easy Integration that Typically Requires Only Minor Firmware Modifications
Simple Control of the Toggle Between Satellite & Cellular Connectivity
RS232 Interface, Flexibility with Bare Wire or Connector
IP67 Housing & Fully Weatherproof
The JESSE model A Is A General Purpose BLE Enabled, Iridium Certified Telematics Terminal. Designed For Measuring, Tracking & Control Functionality For The M2M & IoT Markets. The Design Goal Is To Provide A Robust Platform for Remote Supervisory & Control Applications Using Azure IoT Hub or AWS IoT Services. Typical Functions like GPS Tracking, Speed Reporting, Battery Monitoring, Etc. Are Included for Mobile Applications. Externally Powered.
The JESSE model A Is A Highly Compact, Arm Cortex M4F Based, Weatherproof, Multi-radio Device Designed for Iridium Connectivity. It Also Features GSM/LTE & GPS/GLONASS Receivers, BLE 4.2 & 5.0 Compliant Bluetooth for Local Communication, All Housed in A IP67 Rated Enclosure.
The JESSE Has An "Optional" Built- in Pre-approved PTCRB (AT&T or Verizon) GSM Module, Capable of Switching from Cellular to Satellite, when Cellular Becomes Unavailable.
Features
BLE Enabled General Purpose Iridium, Satellite, GPS & GSM Module
A Fully Self-contained General Purpose BLE Enabled, Iridium IOT Terminal with BLE & Optional GSM
Antennas
Iridium Certified Antenna. GPS, LTE & BLE
100% Global Coverage
Truly Worldwide Tracking & Communication
Easy Installation
Quick & Easy Integration that Typically Requires Only Minor Firmware Modifications
AT Commands
Simple Control of The Toggle Between Satellite & Cellular Connectivity
Connection & Connectivity
RS232 Interface, Flexibility with Bare Wire or Connector
Rating
IP67 Housing & Fully Weatherproof
Benefits
Enables Remote Connectivity to Satellite via Bluetooth (BLE)
GSM Enabled Toggle To Allow Switching from GSM to Satellite
Pre-certification To PTCRB Approval Is Optional (GSM)
Flexibility To Customize Cable Length & Connector To Meet Specific Requirements
Option To Utilize An External Antenna
Flexible Options for Installation, Screw Mount, Strap or Adhesive Double-sided Tape
Technical Specifications
Physical Specifications
| | |
| --- | --- |
| Dimensions | 90 x 140 x 33 mm (3.53 x 5.5 x 1.30 in) |
| Weight | 340 g (12 oz) |
| Radios | SBD9603, GPS/GLONASS, BLE 4.2, Optional GSM/LTE |
| Antennas | Iridium, GPS, GSM/LTE, BLE (All Ceramic) |
Power
| | |
| --- | --- |
| Consumption | 7-30 VDC Continuous Operating |
| | 3 mA @ 12V Deep Sleep |
| | 15 mA @ 12V on Cell Network |
| | 20 mA @ 12V on Iridium® Network (Idle) |
| Battery Type | 100 mA @ 12V Active Cell & GPS Active |
| Battery Life | 48 Hours (Internal Battery Life), LTE & GPS Active |
Environmental Specifications
| | |
| --- | --- |
| Operating Temperature | -30°C to 85°C (-22°F to 185°F) |
| Humidity | 100% |

Data I/O
3 Wire RS-232
System Ready Input
Pulser Input
Two 3 Amp Low Side Switch Outputs
0-60VDC Selectable Range ADC Input

Certifications