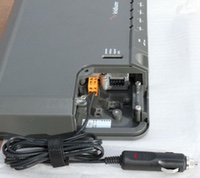 Iridium Pilot Land Station - DC Power Cable
This DC Power Cable is for use with the Iridium Pilot® Land Station below deck equipment.
Includes a 6′ (1.83m) Cord, ABS, Fused, Velcro Tye Wrap, and Red LED power Indicator.
Technical Specifications & Features
Pellentesque quis nisi a enim suscipit ultricies vitae vehicula risus.
Quisque sed nulla fringilla, tempus nisi vitae, ullamcorper tortor.
Vestibulum ut magna volutpat, semper dolor ac, feugiat orci.
Proin malesuada enim porta leo varius pharetra.
Nulla vitae ante non metus interdum auctor.