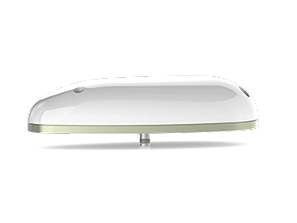 Overview
Thales FlytLINK utilizes the Iridium® network to provide highly reliable, mobile and essential voice, text and web communications. This solution is designed to meet the unique needs of any fleet or a single aircraft, through a simple, adaptable and robust design.
Technical Specifications & Features
Antenna Options
| | | |
| --- | --- | --- |
| 1.4 Mbps Download, 512 Kbps Upload | High-gain antenna variants to enable the fastest upload and download speeds to cover any cockpit communications need from safety services to an IP channel operational and business needs | Commercial Transport, Business Jets, Rotary, Military |
| 708 Kbps Download, 352kbps Upload | Intermediate-gain antenna for broadband upload and download speeds and safety services | Commercial Transport, Business Jets, Rotary, Military |
| 176 Kbps Data, and Voice | Active low-gain blade antenna for safety, voice and medium data rate services | Commercial Transport, Business Jets, Rotary, UAS, Military |
| 2.4 Kbps Patch Antenna | Low-gain patch antenna for safety, voice and data services over Block 1 Iridium satellites | Commercial Transport, Business Jets |
Cockpit Operations
Enhanced in-air reporting, service logging, flight crew scheduling, aircraft monitoring and more
Real-time weather
Active aircraft tracking
3x 2-wire voice channels
Technical Parameters

Size 2MCU, 32.11 cm x 19.76 cm x 6.07 cm
Weight 3.2 kg
Power 28VDC input, 2A max; 115VAC option

Safety Services

Streaming flight data
Two embedded Iridium 9523 Modules for Safety Services
FANS/1A (CPDLC, ADS-C)
Push-to-Talk (PTT) voice, Cockpit 4-wire voice
ACARS SBD
Disclaimer: Iridium Connected products are developed by third party manufacturers not affiliated with Iridium. The third party products are not created, manufactured, or endorsed by Iridium. Iridium makes no representations, warranties, or guarantees relating to third party manufactured products, their features, or their technical specifications. IRIDIUM OFFERS NO WARRANTIES AND EXPLICITLY DISCLAIMS ANY WARRANTY OF MERCHANTABILITY, FITNESS FOR A PARTICULAR PURPOSE, OR NON-INFRINGEMENT, EXPRESS OR IMPLIED. Third party products are subject to change. All product and company names are trademarks of their respective holders, and the use of them does not imply any affiliation with or endorsement by them.