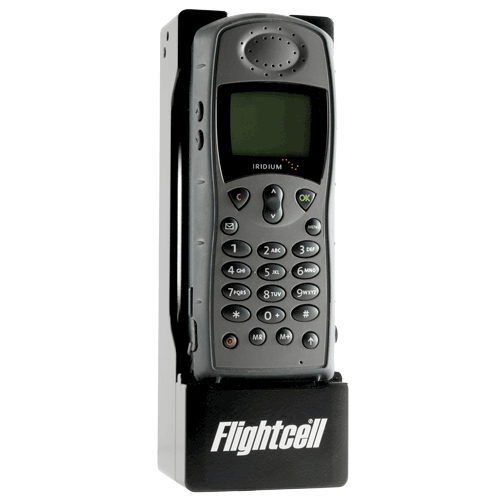 Flightcell - Iridium 9505A Cradle
Overview
The Flightcell Iridium 9505A Cradle is a rugged MILSPEC mounting system for the Iridium 9505A handset. Built from machined aluminum, it is designed to withstand forces exceeding 16G. As the cradle contains all required connections to the handset, the phone can be installed or removed in seconds.
The cradle has an inbuilt power supply to power and charge the Iridium handset. It is designed to automatically turn the phone on and off with the aircraft power supply.
Technical Specifications & Features
The Flightcell Iridium 9505A Cradle is fully self-contained, with inbuilt TNC antenna, data, voice/audio and power supply connections. The cradle has been designed to be installed as a stand-alone product or as part of the Flightcell DZM voice, data and tracking system. The cradle is built from machined aluminum, which makes it very robust and ensures the phone will not come loose.
Length: 205 mm
Width: 73 mm
Depth: 68 mm including phone
Weight: 795 g
Input power: 12-32 VDC
Operating temperature range: 0 to 55°C (-32 to 130°F)