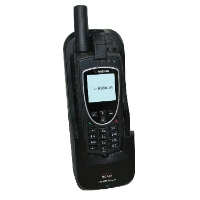 Beam - LiteDOCK Extreme Docking Station
Overview
BEAM's LiteDOCK Extreme is the ideal docking station for using the Iridium Extreme handset for various maritime, transport or fixed site applications.
The Iridium Extreme handset mounts securely in the docking station and can be inserted or removed with a simple click-to-lock mechanism. It is purposely built to allow you to utilize the SOS emergency, with an inbuilt GPS coupling capability that allows you to connect an external GPS antenna to the dock. The Dock also allows you to use the side headset jack for voice calls.
How it Works
The LiteDOCK features USB data port, phone charging, and integrated Iridium and GPS antenna, making it possible to keep all antenna cables and power permanently connected to the docking station, ready for use.
LiteDOCK Extreme CRADLE
Integrated Iridium Antenna Connection
Integrated GPS coupling to support
External GPS Antenna
Allows Iridium or compatible hands-free earpiece to be connected whilst docked
USB data port
6V DC input, (powered by the Iridium auto accessory and AC adaptor of the Extreme Handset kit)
Charges Iridium Extreme Handset
Status LED for Power Indication
Supports all Iridium Voice and Data Services
Supports Hands-free (from the Extreme handset speakerphone only)
Easy and convenient installation
Universal Mounting Bracket (RAM)
Fully Certified
Technical Specifications & Features
USB Data Port
Integrated GPS Antenna Coupling to Support External GPS Antenna
12V or 110/240V Input#
Charges Extreme Handset
Supports Voice & Data Services
Easy & Convenient Installation
Universal Mounting Bracket
Fully Certified – Including ROHS
Easy & Convenient Installation
Rated Input
AC Power Pack
Not included (Adaptor included with your Iridium Handset)
Average Power Consumption
Data Port (USB)
USB Mini-B 5-pin Female (USB Slave)
Power Cable
Inline Circular Socket to Support Iridium 3mm Power Jack
Iridium Antenna Connector
GPS Antenna Connector
Active 3.3V DC, SMA Female
Kit Content
Beam LiteDOCK Cradle
Universal Mounting Bracket (RAM)
Earpiece Extension Cable
Quick Start Guide
Environmental
Operate Temp. Range*
LiteDOCK -30°C to +70°C
Extreme Handset -10°C to +55°C
Charging Temp. Range
Operating Humidity Range
Storage Temperature
Weight
EMC Compliance
RoHS
Full Compliant RoHS Directive EU 2002/95/EC (All 6 substances)
WEEE
For EU countries, this product must be collected separately from household waste, as defined in each region. This product must not be discarded together with household waste.
Flame Retardant
Safety – SELV