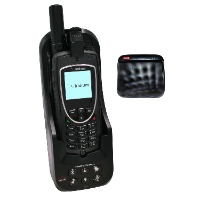 Overview
The Iridium Extreme handset fits securely in the dock, which features USB and serial data connectivity, phone charging and integrated antenna, data and power connection making it possible to keep all antenna cables and power permanently connected to the DriveDOCK ready for use.
The DriveDOCK Extreme has an easy click to lock mechanism that can be inserted and removed with a press of a button. It is purposely built to allow you to utilize the SOS emergency button and the ear-piece jack whilst docked.
Land
All Types of Vehicles
Trucks, Buses, Trains, Construction, Recreation
Hands-free Voice Communications
Integrated Voice Communications
Fixed-site Applications
Air
Aircraft Integrated Communications
Helicopter Integrated Communications
Technical Specifications & Features
DriveDOCK Extreme CRADLE
Securely Holds Iridium Extreme Handset
Robust Design and Construction
Charges Iridium Extreme Handset Ready for Use
Integrated Antenna Connection, Iridium & GPS
Integrated USB Connectivity
Handsfree Mode
In-built Echo Cancelling
Full Duplex Technology
Superior Voice Quality
Tracking/GPS
Triggering of Quick GPS
Interfaces to BEAM's MyBuddy Extreme
Panic/Alerts
Option of additional wired alert buttons
Interfaces to BEAM's MyBuddy Extreme
Supports Iridium Extreme SOS
Integrated Bluetooth®
Bluetooth® in-built in Cradle
Supports Bluetooth® Voice Connectivity
In-built Ringer
In-built Ringer for Enhanced Ring Indication
Voice, Data, SMS, SBD
Supports all Iridium Voice, Data, SMS & SBD Services
Privacy Handset (Optional)
Supports Optional BEAM Privacy Handset
Auto Answer When Taken Out of Cup
Switches Between Handset and Hands-free Modes
Intelligent Handset (Optional)
Supports Optional Intelligent Handset
Installation
Supports 9 – 32V DC Power Input
Flexible Installation via Universal Mount
Antenna, Mic and Speaker Installed in a Convenient Location
Quality
Professional Industrial Design
2-year Replacement Guarantee for Peace of Mind
100% Factory Tested
Fully Certified, Iridium, RoHS, CE, AS/EN60950
Power Specifications
Rated Input: 9-32V DC, 2A Max
Average Power Consumption: Current @ 12VDC, Watts
Standby: 70mA 0.84W
Transmit + Charging: 0.7A 8.4W
Sleep Mode: 5mA 60mW
Interfaces
External Speaker and Microphone: One horizontal 2-pin Microfit connector on the cable loom for speaker and one vertical 2-pin Microfit connector for microphone.
Privacy Handset (Line In/Out): 4-pole 3.5mm audio jack at the bottom of the DriveDOCK cradle.
Data Port (USB): USB Mini-B 5-pin female (USB Slave), USB 2.0 compliant, CDC Serial profile.
Alarm (Alert) Loop, 1 input, 1 output: Alarm Mode – "Normally-Closed" Loop IN to OUT Up to 50m cable run/ multiple buttons in series, Brown wire is Input, Green wire is Output.
Power Cable: 4-way Microfit socket. +Vin (Red wire), 0V (GND, Black wire), and ACC (On/Off Sense, Yellow wire). 9-32VDC tolerant. ACC sense: High(1) > +7Vdc Low (0) 0V < +5Vdc
Horn Output / Audio System Mute: Blue wire on the cable loom. Open collector output can be interfaced to 12V or 24V DC with up to 120mA current sink capability.
Environmental
Operate Temp. Range*: DriveDOCK Extreme -30°C to +70°C
Charging Temp. Range#: 0°C to 45°C
Operating Humidity Range: < 85% RH Non-condensing
Storage Temperature: -30°C to +85°C
Weight: Cradle 0.48kg (1.1 lbs)
EMC Compliance: EN301489-1/-20
RoHS: Full compliant RoHS Directive EU 2002/95/EC (All 6 substances)
WEEE: For EU countries, this product must be collected separately from household waste, as defined in each region. This product must not be discarded together with household waste.
Flame Retardant: UL94.0
Safety – SELV: AS/NZ 60950-1
* When Iridium Extreme Battery is fully charged
# Derived from the charging temperature range of the Iridium Extreme handset battery.
Bluetooth® Module (Internal)
System: Bluetooth® 2.0v+EDR (Enhanced Data Rates), 802.11 coexistence.
Profiles: HFP – Hands-Free Profile v.1.5 HFP-AG – Hands-Free Audio Gateway Profile v.1.5 & SPP – Serial Port Profile
Power: Default = Class 2 (< 10 metres). 2.4GHz – 2.4835GHz Unlicensed ISM Band
Antenna: Integrated chip antenna
Regulatory: Bluetooth® identifier: B03005. CE 89/336/EEC – #EC/2006/20013C. FCC part 15 class B: DriveDOCK contains Transmitter Module FCC ID: QOQWT11. Canada: Cert# 5123A-BGTWT11E Japan: 07215089/AA/00
Legal: The Bluetooth® word, mark and logos are owned by the Bluetooth® SIG, Inc. and any use of such marks by BEAM Communications is under license. Other trademarks and trade names are those of their respective owners.