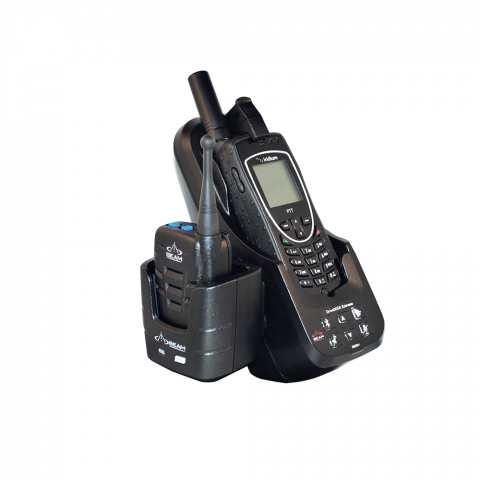 DriveDOCK Extreme Wireless Push-to-Talk (PTT) Bundle
Overview
The DriveDOCK Extreme Wireless PTT Bundle is a high quality transport installation using the Iridium Extreme® PTT service. This combination extends the power of the Extreme PTT Device to the palm of your hand, whether in or out of a vehicle.
Use Cases
Ideal for Transportation, Mining and Emergency Applications
Features
• Durable and Reliable Mic/Speaker Handset
• IP55 Weatherproof Compliance, Built Vibration and Drop Resistant
• Enhanced Clear Audio Quality
• Compatible with Existing BEAM DriveDOCK Extreme
• Supports Both Phone and PTT Modes of the Iridium Network
• Ability to Amplify PTT Audio to External Cabin Loudspeaker
• Left or Right Side Bracket Mounting
• 3.5mm Earpiece Jack for Optional Earpiece Accessories
Learn More
Visit Beam's website.