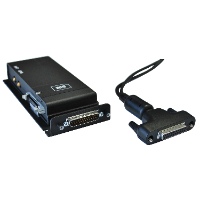 Overview
The Beam DataMODEM RST600B utilizes the latest Iridium 9522B L-Band Transceiver module that provides global access to all of the Iridium data services through a single compact device.
RST600 is supplied with specific brackets and cables that allow the terminal to be mounted in a variety of installations. There is a robust mounting plate, or alternatively the transceiver module can be installed without the bracket for a more compact installation.
The terminal has an inbuilt power supply that supports a 5 – 32 VDC input and has a cable assembly that provides access to a standard RS232 D9 serial interface for ease of connection.
Technical Specifications & Features
Transceiver Features
Compact Installation
Various Mounting Options
Cables Included in Kit
Inbuilt 4.0 – 32 VDC Supply
AC 110/240 Plug Pack
Full AT Command Set
RS-232 Serial Interface
Continuous Circuit Switched Data
SBD and SMS
Fully Certified
Pass-through GPS Signal
Network Access Features
Global Coverage Pole-to-pole
Low-cost Airtime Rates
No Regions or Zones
Crew Calling Service
Prepaid or Postpaid
Itemized Billing
Supports all Data Services
Supports Iridium Fax Terminal
Power Input Specification & Consumption:
Parameter 
Value 
Main Input Voltage Range
+4.0 VDC to +32 VDC
Main Input Voltage – Ripple
40 mV Peak-to-peak
Consumption at +5VDC 
Value
Input Standby Current (average)
250 mA
Max Current During Call
2.5 A
Typical Current During Call (see note)
800 mA
Power Average – Voice/Data Call
(see note)
4 W
Physical Specifications without Bracket:
| | | |
| --- | --- | --- |
| Length | | 162 mm |
| Width | | 81 mm |
| Depth | | 28 mm |
| Weight | | 420 g |
RF Characteristics:
Parameter
Value
Average Power During a Transmit Slot (max)
7 W
Average Power During a Frame (typical)
0.6 W
Receiver Sensitivity at 50 ohms (typical)
–118.5 dBm
Receiver Spurious Rejection
at offsets > 1 MHz (typical)
60 dB
Frequency Range
1616 MHz to 1626.5 MHz
Duplexing Method
TDD (Time Domain Duplex)
Oscillator Stability
± 1.5 ppm
Input/output Impedance
50 ohms
Multiplexing Method
TDMA/FDMA