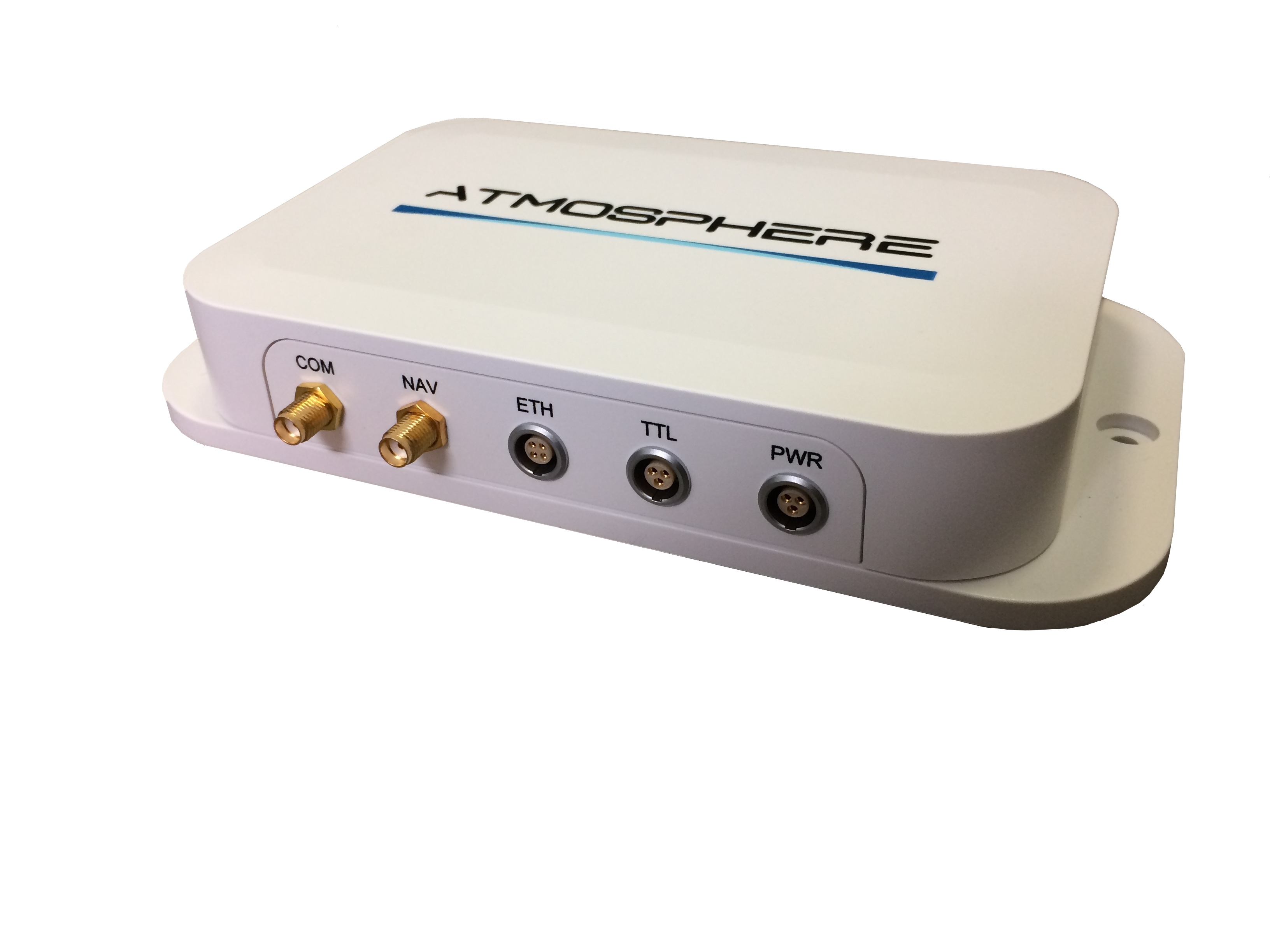 ATMOSPHERE PLANET Terminal
By : ATMOSPHERE | Model : TE0120200
Light Terminal for Autonomous Systems and IoT Communications
Supports Multiple Communications Protocols (IP, MAVLINK, MQTT)
Available as Packaged Unit or OEM Board
The PLANET Terminal is a light equipment that enables mobile communication on the ground, in the air, or at sea, using Iridium® satellite constellation or cellular networks. The PLANET Terminal acts as a universal mobile router equipment for Autonomous Vehicles connectivity, or for real-time Critical Mission data exchange. Its unique link control software provides optimal QoS management. The terminal can route generic IP packets and supports remote platform control protocols such as MAVLINK over serial ports. Additional embedded application software provides added value functions such as tracking, messaging and weather data exchange. PLANET web user interface enables access to the service to any connected device such as tablet, laptop or desktop. The PLANET Terminal operates over a wide range of input voltage (9.0-36VDC) and is interfaced with external processors through Ethernet, Serial or Wi-Fi link. It has an extensive storage capacity (SD Card), and includes a GPS receiver for autonomous timing and location. Additional sensors can also be integrated: ADS-B, Inertial, Pressure.
Use Cases
Aircraft Operations
UAV/USV Operation
Rotocraft Operation
Features
Iridium Certified Product
Fanless ARM Processor Board
Linux OS
Memory: 128GB
Operating Temperature: -25°C to +70°C
No Internal Battery (Internal Battery Model is Available On Demand)
Videos
ATMOSPHERE PLANET Terminal Overview
BOREAL's UAV Tracking & Weather Display on PLANET Platform
Technical Specifications

Power Requirements
| | |
| --- | --- |
| Power Supply | 9.0  36VDC |
| Average Consumption | 700mA@12VDC |
| Peak Consumption | 2A@12VDC |

Mechanical Specifications
| | |
| --- | --- |
| Enclosure | ABS Case |
| Enclosure Dimensions | 180 x 100 x 30 mm (L x W x H) |
| Weight | 260g |

Connectivity & Sensing
Iridium 9523N Modem
Cellular Modem
Wi-Fi Module
GPS Receiver
Sensors: ADS-B, Inertial, Pres. (Options)
Resources
Login to access additional resources
Case Study
Last Updated
Size
Document Name
Case Study: Iridium Technology Enables Tropical Cyclone Forecasts
File Name
CS_Iridium Technology Enables Tropical Cyclone Forecasts_Atmosphere PLANET Terminal_022120.pdf
Description
The ReNovRisk project uses innovative technology to improve the understanding and modelling of tropical cyclones in the South-West Indian Ocean (SWIO), with the goal of making populations in the SWIO less vulnerable to the hazards associated with cyclones. Iridium Connected unmanned aerial vehicles (UAVs) allow the program operators to take advantage of Iridium's Global Line of SightSM services to perform missions that allow them to better understand storm formation and provide more precise weather forecasts.
Partner Product: ATMOSPHERE PLANET Terminal
Iridium Product: Iridium Core 9523
Iridium Service: Iridium RUDICS
Date
February 21, 2020 09:00 AM EST
Related Products
ATMOSPHERE PLANET Terminal, Iridium Core 9523
Related Services
Iridium RUDICS