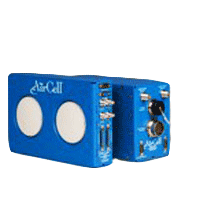 Overview
Part of Aircell's full line of airborne communications solutions, Aircell Axxess® is the broadband-ready system that incorporates Iridium satcom, office-style PBX functionality, wireless support, a high-speed data expansion port, cockpit flight information and much more. It's designed to offer corporate-class communications capabilities and a full range of features and functions.
In its most basic form, Aircell Axxess® is anything but basic. Two built-in channels of Iridium service give you both global voice and narrowband data capabilities. Its multi-channel PBX operates much like an office phone with features like call routing, call waiting and conference calling. But that's only the beginning. A broad array of color handsets (with standard earbud/headset jack) and interfaces provides capabilities that include fax, graphical weather information and cockpit flight information. And, for broadband connectivity using laptops or smartphones, you can add Gogo Biz™ or SwiftBroadband service to the standard Aircell Axxess system.
Technical Specifications & Features
Multi-network compatibility
Reliable, worldwide voice service
Narrowband data for cockpit data service
Optional high-speed connectivity available by adding Gogo Biz Inflight Internet or Aircell's SwiftBroadband solution
The industry's first certified color display
Affordable service
An ideal MagnaStar-replacement system
Aircell Axxess Transceiver
Containing two built-in channels of Iridium Satcom and the PBX unit.
Dimensions: 12.83 in. L x 5.04 in. W x 7.46 in. H (32.58 cm x 12.80 cm x 18.95 cm)
Weight: 8.5 lb (3.86 kg)
Power requirements: 22-33 VDC, 6A max
Environmental: RTCA/DO-160E
Cabin Telecommunication Router
Enables Wi-Fi service and acts as a hub for all wired handsets in the aircraft.
Dimensions: 13.13 in. L x 2.43 in. W x 8.06 in. H (33.35 cm x 6.17 cm x 20.47 cm)
Weights: 4.1 lb (1.86 kg)
Power requirements: 19-35 VDC, 4A max
Environmental: RTCA/DO-160E