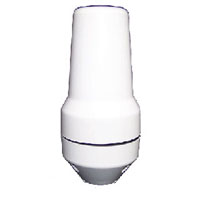 AT1621-142 Fixed Mast Antenna
This fixed mast antenna (AT1621-142) is an Iridium-frequency pole-mount antenna designed for fixed base station and maritime applications. It works with all Iridium-based voice and data communications devices.
The AT1621-142 is optimal for applications where long cable runs are required.
The antenna cable connection is inside the antenna and protected from harsh environments.