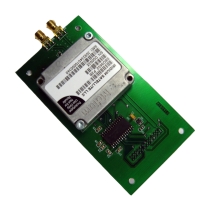 metOcean telematics - 9602N Daughter Board
The 9602 Daughter Board (9602 DB) eases the integration of the new Iridium 9602 SBD Transceiver by allowing developers the option to use existing data acquisition controllers purpose-built for the Iridium 9601 SBD Transceiver. All electrical and mechanical features of the Iridium 9601 SBD Transceiver are completely emulated in this drop-in replacement in a low-power, low-cost design.
The 9602 DB allows developers to make optional use of the GPS pass-through technology in the Iridium 9602 SBD Transceiver. All TTL to RS232 level shifting is provided in an ultra-low power design.