Our Mission
To deliver truly global, innovative and unique communication services with the highest reliability and value, providing safety and security, creating efficiency, and solving challenging connectivity requirements for individuals, enterprises and governments all over the world.
We are committed to creating an innovative and inclusive environment where our employees are proud to work.
Here you'll find a job that challenges and stimulates you, peers who respect and support you, and benefits that provide you the opportunity for a healthy work-life balance!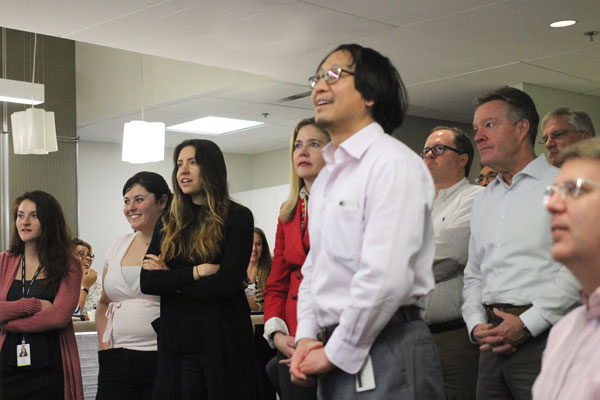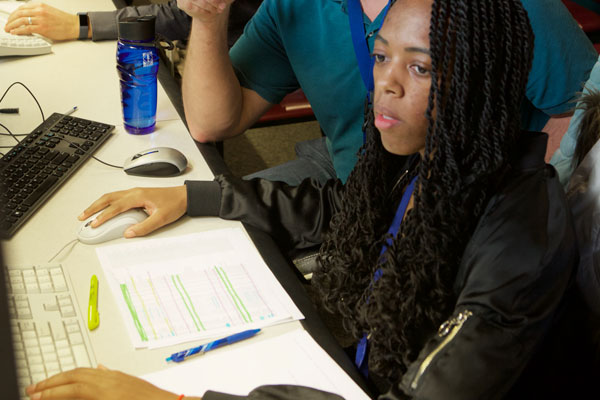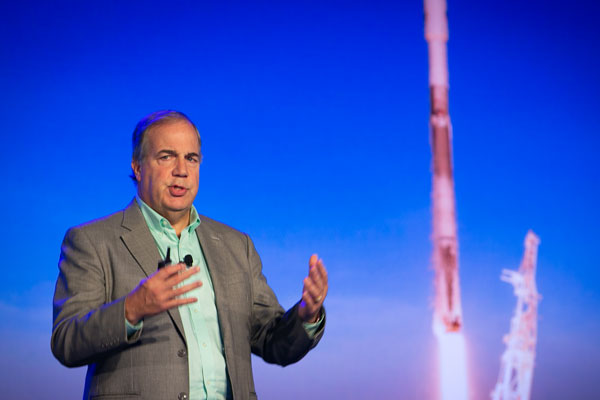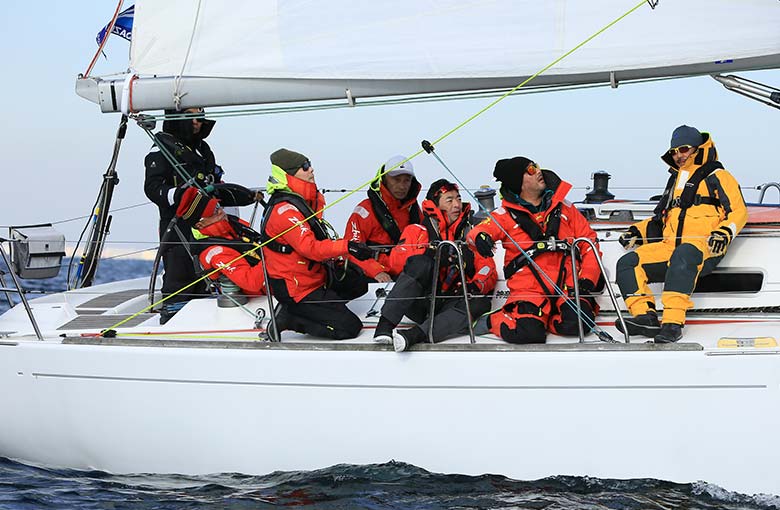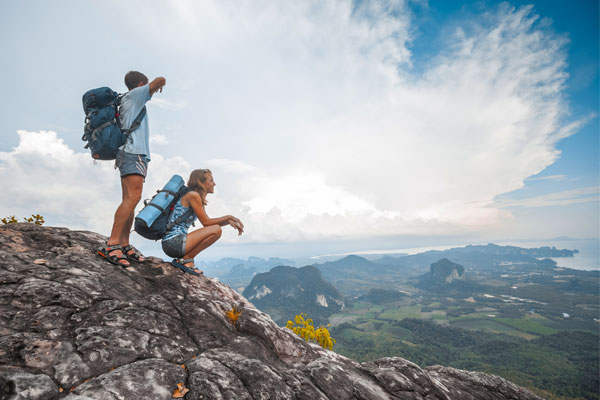 We Are a Team
We know that teamwork fuels our achievements. We embrace the strengths, differences, knowledge, and unique experiences of our diverse workforce. Our diversity and unique qualities foster success and sustain excellence.
We Value and Respect Each Other
We act with empathy, fairness, and compassion for our team, our partners, our suppliers, our customers, and all we engage with. We are responsive and easy to do business with, understanding each other's needs and creating space to thrive.
We Are Innovative
We continue to shape the future of global mobile communications. We create opportunities to extend and enhance communications everywhere, through our focus on quality in the development and delivery of products and services.
We Make a Difference
We are exceptional people who continually execute on cutting-edge products and services with integrity, professionalism, and inclusion. We make a difference today, and for future generations, through the lives we touch by creating reliable connections for and within our communities.
We Are Visionary
We are guided by our history; we learn from our past but are focused on our future. We are adaptable and resilient. We face our challenges head on and strive to give our best each day. Powered by our dedication, Iridium continues to revolutionize the way the world connects.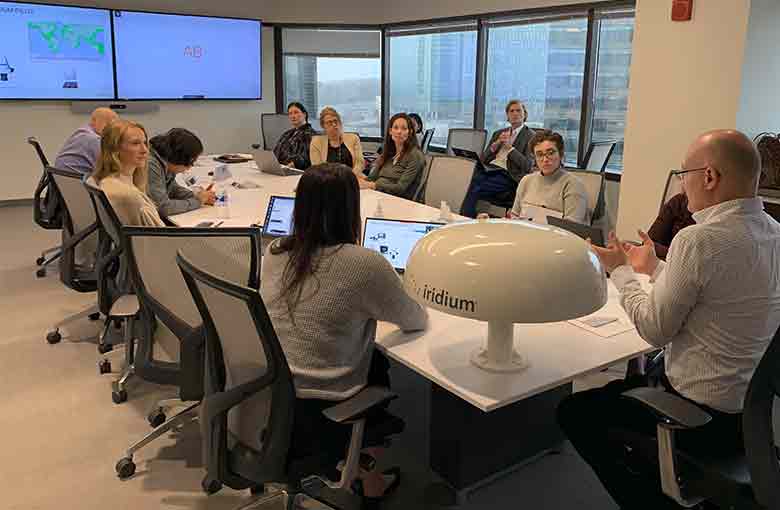 Education & Professional Development
Iridium supports employees in their career development by providing on-the-job training and education reimbursement to help employees maintain or enhance skills in their current position or help employees acquire new skills to prepare for future opportunities.*
Iridium is committed to providing support for employees in identifying professional goals and career objectives, creating internal growth opportunities and new challenges, allow employees to participate in company growth.
This support includes:
Education Tuition and/or Professional Certification Reimbursement
Career Development & Training Assistance
Fully-Funded Job-Related Training, Lectures, Seminars, and Conferences
Performance Reviews and Performance Management System
* All regular, active employees scheduled 20 hours or more per week are eligible.
Our commitment to employee wellness extends to employee physical, financial, and emotional health. Iridium employees enjoy access to
Employee Assistance Program (EAP)
Wellness Incentive program
Ongoing employee satisfaction surveys
Health Care Provider Discounts such as: gym memberships, weight-loss programs, health coaching, personal training, smoking cessation programs, home exercise equipment and more!
Commitment to Diversity & Inclusion
At Iridium, we  provide global connectivity to individuals, enterprises, and governments across the world. We know that the diversity of our employees must reflect the world in which we live and the populations that we serve. We recognize that diversity of thought, culture, and perspective is not only essential to creating a truly global communications system, but is also imperative to creating an inclusive, collaborative, and productive work environment. We aim to employ, maintain, and advance employees with backgrounds that represent the reach of our system.
Social Responsibility
Through education, environment, and other philanthropic efforts, we carry out our pledge to make the world a better place. We strive to set examples for those we work with, for, and around with high standards of corporate citizenship.
Our corporate efforts to support disaster preparedness and relief, STEM education, and sustainability are facilitated by a cross-functional committee of employees at all levels of the organization who work directly with the executive leadership team.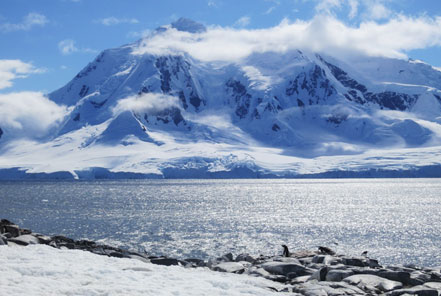 All employees are encouraged to give back to the causes and organizations they care about through several Iridium programs including:
Charity Donation - Corporate Matching Program
Corporate Volunteering Events
Annual Corporate Donations to 501(c)3 Organizations
Frequent Office Collection Drives
To learn more about how Iridium supports community involvement among its employees and global initiatives through Iridium® technology, products, and services, please visit our Corporate Social Responsibility page.
Corporate Governance & Business Ethics
Code of Business Conduct and Ethics
Iridium is committed to maintaining the highest standards of business conduct and ethics. Employees are expected to honor this code in order to foster a positive and safe working environment. Employees, managers, contractors, temporary workers and other representatives of Iridium must adhere to all Company polices and practice honesty and integrity in fulfilling their daily duties and responsibilities, and comply with all applicable laws and regulations. Unlawful activity of any kind is strictly prohibited. As such, employees participate in annual trainings on business conduct and ethics. Click here to review the entirety of our Code of Business Conduct and Ethics.
Equal Opportunity
Iridium considers all applicants for employment without regard to race, color, religion, sex, national origin, age, disability, sexual orientation, gender identity or status as a protected veteran in accordance with federal law and other state and local requirements. Iridium complies with applicable state and local laws prohibiting discrimination in employment and provides reasonable accommodation to qualified individuals with disabilities in accordance with the American with Disabilities Act (ADA) and applicable state and local laws. For more information, please review our policy on the Careers page of our site.
Accommodations of Disabilities
The Company is committed to complying fully with the Americans with Disabilities Act (ADA), as amended by the Americans with Disabilities Act Amendments Act (ADAAA), as well as state and local laws concerning persons with disabilities, and ensuring equal opportunity in employment for qualified persons with disabilities. All employment practices and activities are conducted on a non-discriminatory basis.
Anti-Harassment & Anti-Discrimination
Iridium is committed to providing its employees with a work environment that is free of unlawful discrimination, including any harassment on the basis of any legally protected status. All Company employees deserve to be treated with dignity and respect. Accordingly, the Company will not tolerate any form of unlawful harassment against its employees, whether by executives, managers, supervisors, co-workers, or by third parties, such as the Company's vendors, board members or other third parties with whom its employees interact.
Pay Transparency & Nondiscrimination
The Company will not discharge or in any other manner discriminate against employees or applicants because they have inquired about, discussed, or disclosed their own pay or the pay of another employee or applicant. However, employees who have access to the compensation information of other employees or applicants as a part of their essential job functions cannot disclose the pay of other employees or applicants to individuals who do not otherwise have access to compensation information, unless the disclosure is (a) in response to a formal complaint or charge, (b) in furtherance of an investigation, proceeding, hearing or action, including an investigation conducted by the employer, or (c) consistent with the Company's legal duty to furnish information.
Treatment of Employees
Employees are expected to treat each other fairly, with dignity and respect, in accordance with the highest ethical and moral standards. Iridium strives to maintain an atmosphere of open discourse, collegiality, and cooperation among employees. All third parties will be treated with the same respect, dignity and cooperation that are extended to employees.
Right to Privacy
Iridium limits internal access to personnel data and records to persons on a "need to know" basis. Iridium will release such information outside the company to meet legal requirements or with an employee's consent. Personnel records are treated as confidential material, and only those people who have a legitimate business use for this material will have access to it.
Combatting Human Trafficking & Forced Labor
Iridium strives to be a good corporate citizen that protects and advances human dignity and human rights in our global practices. In particular, and consistent with the policies and requirements of our U.S. Government customer, we expect that our employees and business partners maintain a workplace and supply chain that is free of child, indentured and slave labor. This policy applies to all Iridium personnel, including directors, officers, and employees and applies equally to Iridium's agents, subcontractors, independent contractors, product suppliers, distributors, vendors, and other firms that furnish supplies or services to or for Iridium for performance of a federal contract. For more details, click here to review our complete Policy for Combatting Human Trafficking.
Conflict Minerals Compliance Program
In recognizing that the trade of tin, tantalum, tungsten and gold ("Conflict Minerals" or "3TG") has been a primary source of funding for the Democratic Republic of Congo (DRC) government's armed conflict and human rights violations in the region surrounding the DRC, Congress enacted Section 1502 of the Dodd Frank Act to promote peace and security in the region. Iridium is fully committed to complying with the SEC regulations regarding the reporting of the use of 3TG minerals. Click here to learn more about our conflict minerals compliance program.