The Iridium Internship Program is an opportunity for students to be a part of the Iridium teams shaping the future of satellite communications. Internship opportunities are available in our Virginia and Arizona facilities.
Working at Iridium
The Iridium network is powered by a uniquely sophisticated global constellation of 66 cross-linked Low-Earth Orbit (LEO) satellites, providing unparalleled voice and data connections across the globes. That constellation is powered by a team of over 600 engineers, experts, service technical, and customer support personnel – many of whom have been involved since the first satellite launch in the late 1990s. Whether you're interested in engineering, finance, marketing, HR, or sales, as an Iridium intern, you'll be part of the team helping to protect our ports through container tracking and security, monitoring the world's oceans for impending tsunamis, and even enabling phone calls from the International Space Station!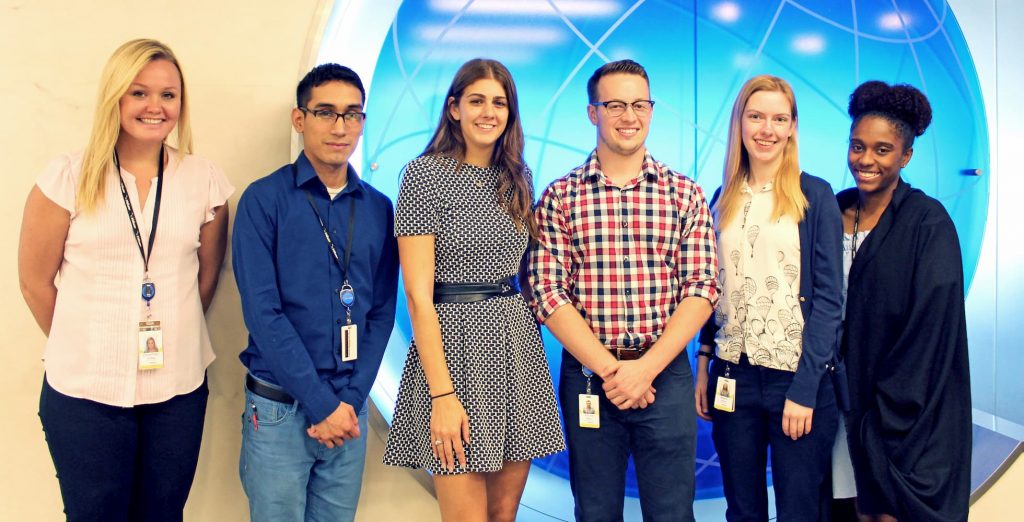 ---
Program Details
Whether you chose an internship in engineering, finance, marketing, HR, or sales, you'll begin making an impact on real projects from day one! Come prepared to grow, develop and learn alongside the leaders of our company. In addition to your day-to-day responsibilities, we'll help develop your professional skills through events like Lunch & Learn sessions, on-site professional coaching, networking opportunities, and meetings with executives and mentors. As an Iridium summer intern, you may also participate in a cross-functional intern project that will look to introduce innovative solutions to our company. To learn more about what it's like being an Iridium Intern, click here to read "A Day in the Life of an Iridium Intern," written by a former program participant!
Program
Internship Timing*
Compensation
Summer Internship
May 26 – August 13, 2020
Competitive hourly rates, may vary based on role and experience. Return applicants eligible for higher rates.
Fall & Spring
May be available depending on business needs. Please check the Careers site.
*Please note: Exact start/end dates will be arranged directly with your hiring manager.
---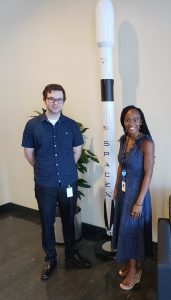 Intern Applicant Requirements
Currently enrolled in a bachelor's degree program or higher from an accredited academic institute
Must be at least 18 years of age
Ability to work with sensitive data and maintain confidentiality
Ability to work part-time or full-time for a minimum of three months
Possess strong written and verbal communication skills
Have an interest in the space industry or a related STEM field
---
How to Apply
The most updated list of current Iridium internship opportunities is available on our career site. Please complete your application online.