« Back
With All Second Launch Satellites at Vandenberg, Iridium® Prepares for the Pace to Quicken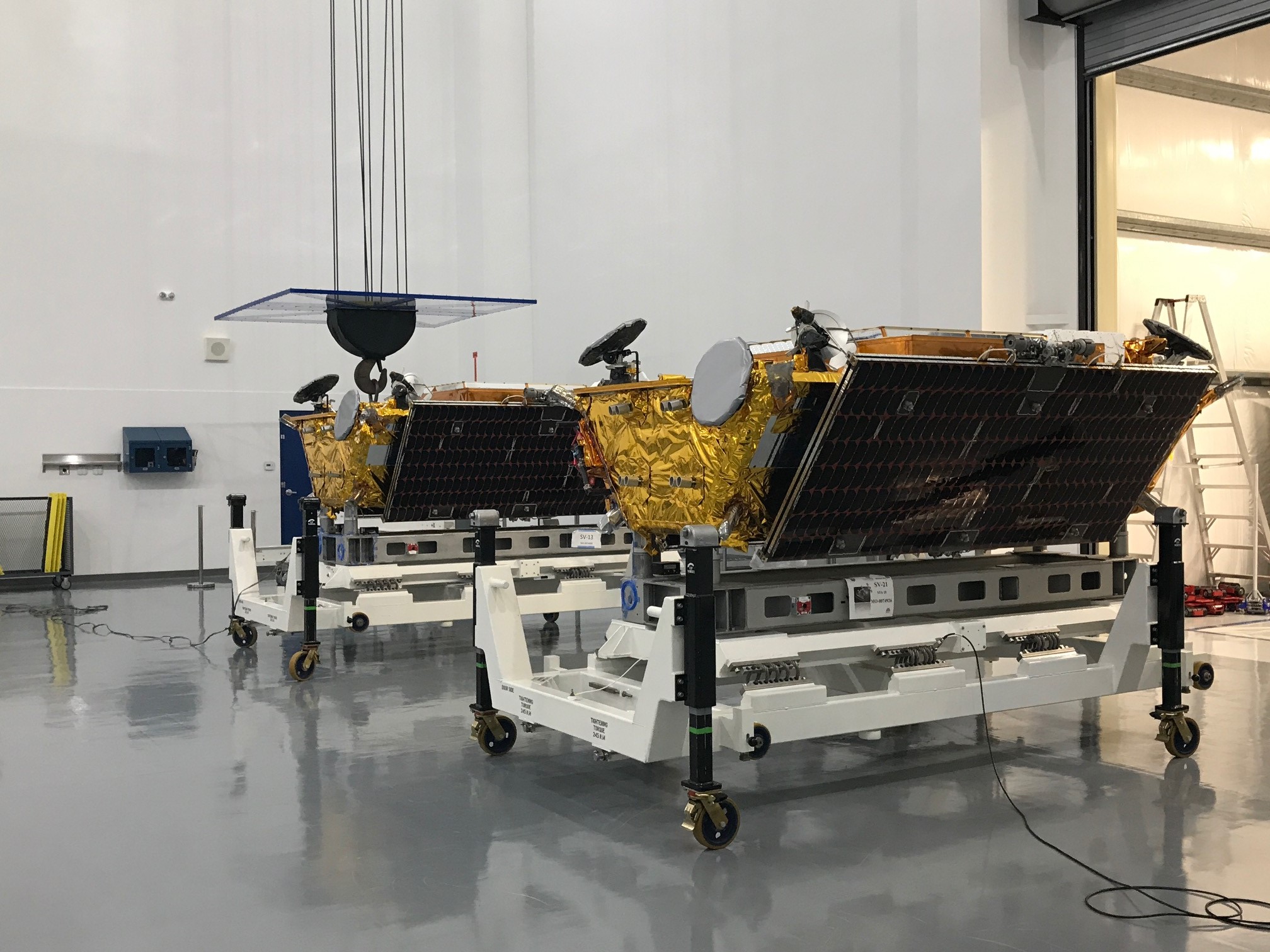 All 10 Iridium NEXT Satellites Undergoing Final Launch Preparations
Iridium Communications (NASDAQ: IRDM), today announced that all 10 Iridium NEXT satellites have arrived at Vandenberg Air Force Base (VAFB) in California and are being processed for the second launch. Scheduled for June 25th at 1:25 pm PDT (20:25 UTC), this launch begins an ambitious deployment cadence for the additional six SpaceX launches of Iridium NEXT satellites.
"First launch testing and validation activities went smoothly, so I have every confidence that our team will more than meet the challenge ahead," said Matt Desch, CEO, Iridium. "We're looking at a spectacular pace of new satellites entering service, that nobody has done since Iridium, the first time around."
The June 25th launch is the second of eight launches for the Iridium NEXT program. Under the lead of Thales Alenia Space (Iridium NEXT System Prime Contractor), the satellites were shipped in pairs from the Orbital ATK Satellite Manufacturing Facility in Gilbert, Arizona. The satellites were transported in specially designed motion and temperature-controlled shipping containers. Upon arrival, each satellite began pre-launch processing which will continue up until launch day. This includes mating them to the dispensers, fueling and encapsulation within the payload fairing. Simultaneously, SpaceX is processing the first and second stages for static fire and launch. All components are on-site and on schedule at this time for launch.
Iridium NEXT is the Company's next-generation global satellite constellation scheduled for completion in 2018. Iridium NEXT represents the evolution of critical communications infrastructure that governments and organizations worldwide rely upon to drive business, enable connectivity, empower disaster relief efforts and more. Iridium NEXT will introduce new capabilities including, Iridium CertusSM, the Company's next-generation multi-service communications platform, that will deliver broadband speeds over L-band for aviation, maritime, land mobile, Internet of Things and government organizations. It will also enable the AireonSM space-based ADS-B real-time, global aircraft surveillance and flight tracking system.