Last year, we took a look back at Iridium's achievements in 2013, and teased big things to come in 2014. The end of 2014 is here (already!), and we're reflecting once again on the year that was – in a record-setting top moments blog post. Read on to find out why 2014 was a banner year for Iridium, our users, and our partners – and look into the crystal ball with us to see what 2015 is expected to hold.
1. Iridium NEXT completed 10 milestones, as it continues to accelerate toward its 2015 launch.



Our highlights:
2. The Orbital factory in Gilbert, AZ began production of the 81 Iridium NEXT satellites, and we celebrated with a ribbon cutting in March.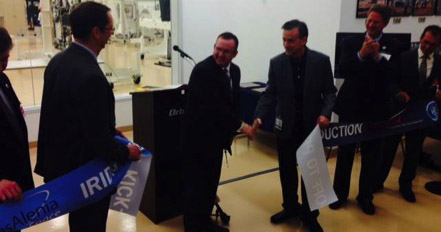 3. First satellite simulators were delivered in March.

4. The first successful call completed over Iridium NEXT hardware in July.
5. Main mission antennas were completed for the first two satellites in July.

6. We successfully completed dispenser qualification tests with our Iridium NEXT Mission Team partner SpaceX in July.

7. First full satellite assembled and ready for testing in August.

8. First satellite engineering model completed for Iridium NEXT in August.

9. Integration of the first Aireon payload began in October.

10. And a milestone that's close to our heart – even though it's not directly related to Iridium NEXT – we announced the Iridium NEXT Mission Team scholarship winners.


11. Iridium continued to grow its M2M business and partner with fleet solutions providers worldwide:

12. Trimble partnered with Iridium to help connect fleets in new areas of the world, bringing telematics to a more global audience, and its subsidiary PeopleNet discussed how satellite connectivity helps their fleet customers.

13. Iridium announced that Skybitz will use use Iridium® for their new Skybitz as a Service offering for solutions like comprehensive trailer and asset information management and historical trend analytics.

14. RUCOOL (Rutgers University's Coastal Ocean Observation Lab) announced it is using Iridium-connected sea gliders to collect data about our oceans' changing temperature, as part of climate change research.

15. Aireon became fully funded and gained new Air Navigation Service Providers around the world, including Nav Portugal, ENAV (Italy), the Irish Aviation Authority (IAA), and Naviair (Denmark).

16. Our Partners in Sky project with the Smithsonian Zoo and Joubeh Technologies continued into 2014 with tracking wild elephants and other animals.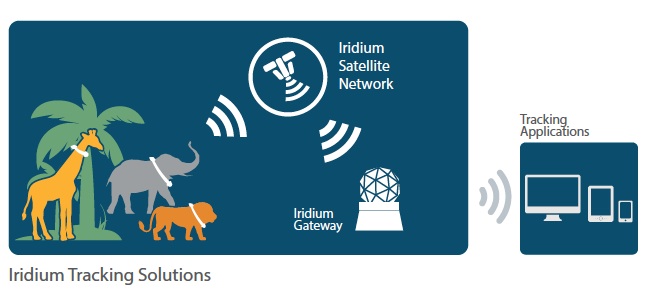 17. Iridium began participating in the U.S. Army's Network Integration Evaluation, furthering our commitment to help provide troops with innovative tracking solutions on the battlefield.

18. We rethought data broadcast with the launch of Iridium BURST®, the first global data broadcast system.


19. We announced the Iridium Pilot® Land Station, to make broadband connectivity possible in new remote areas.

20. We launched Iridium GO!™, the world's first global, mobile satellite-connected hotspot – creating a new product category and bringing Iridium connectivity to even more users around the world.

21. An expedition to the Okavango delta in Kenya uses Iridium GO! and its developer platform to collect data.

22. Developers take advantage of Iridium GO!'s app platform, with apps for fleet management, aviation, marine and more.

23. Iridium GO! wins the hearts of pilots, adventurers and gift guide advisors.

24. Globe & Mail reporter Seamus Bellamy used the Iridium Extreme® on his 500 mile, month-long backpacking trip through the Camino de Santiago.

25. Veteran whitewater guide told Outside magazine that the Iridium Extreme gives him invaluable peace of mind.

26. The U.S. Air Force upgrades their fleet to use Iridium satellite phones in hurricanes.

27. Iridium PRIMESM continues to get the industry talking about a new era for hosted payloads.

28. We began a landmark process with the International Maritime Organization to give the maritime community an alternative option for GMDSS services.

29. We announced Aireon ALERT service that will offer free emergency aviation surveillance to air traffic control, airlines and search and rescue organizations.

30. We set a first for search and rescue rotorcraft connectivity with Thales LiveAero and Bristow by providing a unique connectivity solution.

So what's in store for 2015? The next-generation Iridium NEXT constellation is scheduled to begin launching, marking a new era for space technology, and communications here on Earth. Stay tuned for updates and insights on new trends and solutions that Iridium NEXT will enable.