« Back
A Strong and Secure Relationship: Iridium and the US Government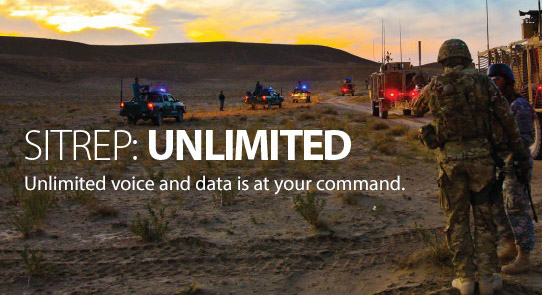 Iridium helps the DoD mobilize and monitor personnel, data and assets on-the-ground, beyond line-of-site and out of reach of terrestrial communications infrastructure — anywhere on the planet.
Last year, Iridium was awarded a fixed-price contract with the Defense Information Systems Agency (DISA) to provide satellite airtime services to meet communications needs of the US Department of Defense and Federal partners. The agreement provides Enhanced Mobile Satellite Service (EMSS) with unlimited usage for an unlimited number of subscribers on Iridium devices offering global voice, data, paging, short burst data (SBD) and Netted Iridium® (DTCS) services. This contract enables new and existing Iridium-provisioned devices to be turned on and kept on for ultimate preparedness.
Like many partners around the world, the US government benefits from pole to pole coverage supporting operational readiness for command and control, as well as personnel deployed anywhere on the globe. The constellation's unique satellite-to-satellite mesh design and dedicated gateway provide the highest level of security and ensures near real-time service for up-to-the-second situational awareness via its Low Earth Orbit (LEO) proximity.
The relationship is a vital one, and it continues to grow.
"This contract renews our long-standing relationship with the Department of Defense," states Scott Scheimreif, Iridium's Executive VP of Government Programs. "It provides access to not only our current constellation, but as we look to launch our next-generation satellites in early 2015, we'll provide those enhanced services that come with Iridium NEXT."
For Iridium and the DoD, the future is secure.
As the nature of global conflict, communications and logistics evolve, Iridium continues to improve data speeds, enhance performance, and provide new applications of value to governments around the globe. This focus is intensified by the ongoing renewal of Iridium's Gateway maintenance and support services agreement with DISA. "Under this 5 year contract," says Scheimreif, "We'll be able to continue to provide the enhancements and upgrades that our single largest customer is looking for to strengthen the security posture of the overall EMSS program."
You can learn more about the EMSS agreement here. Or, if you have the opportunity, you can join the Iridium Government team at the following events:
• December 9 – 11: AFCEA TechNet Asia-Pacific 2014, Honolulu, HI (Booth 700)
• December 16 – 18: SIA Commercial Satcom Users Workshop, Arlington, VA