« Back
Iridium Places the Final Piece of the Puzzle with the Construction of the Chandler Ground Station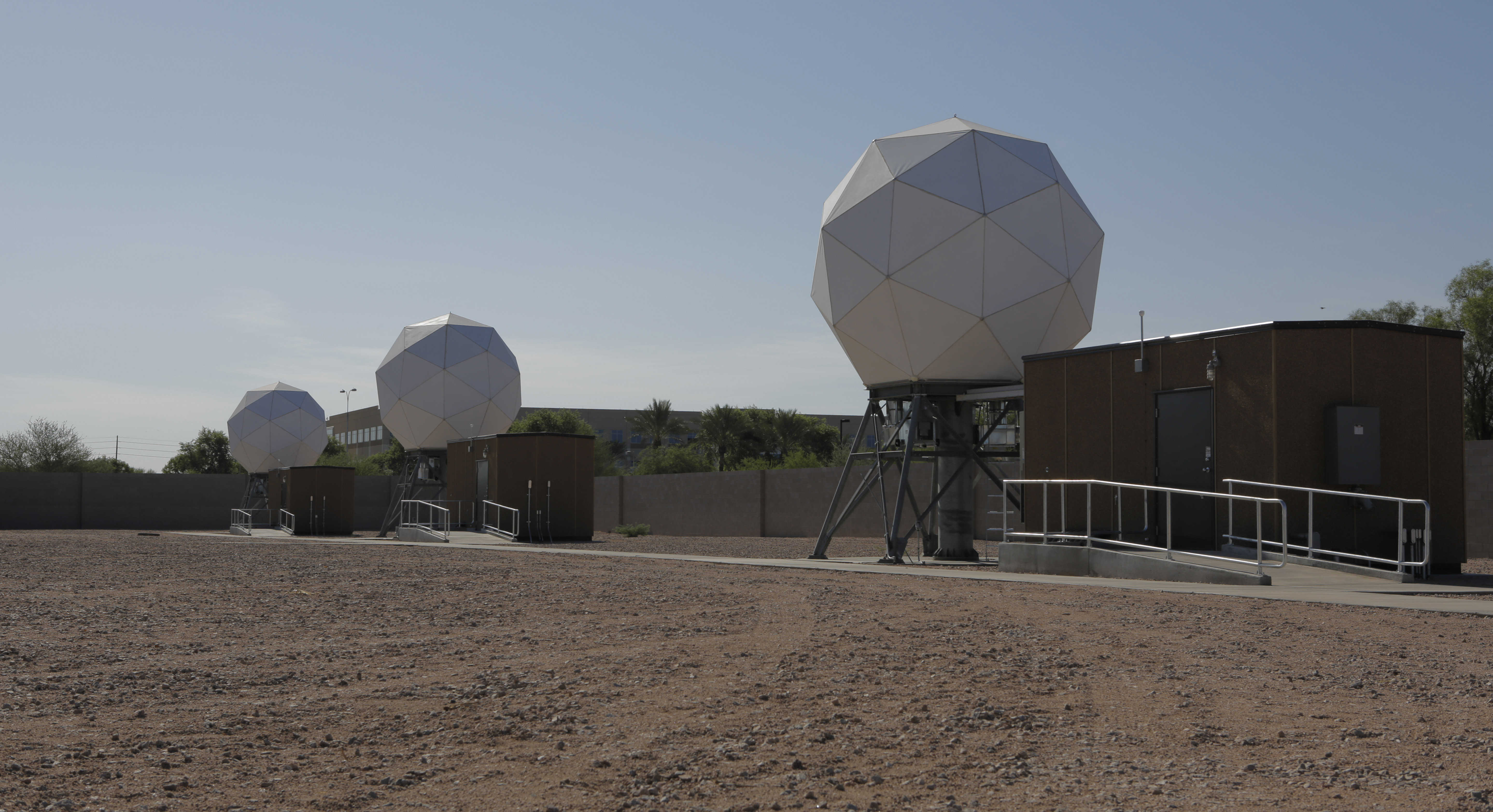 The final puzzle piece in our development of the new TelePort Network was placed earlier this year, when we successfully completed the construction of the Chandler Ground Station at the Iridium Technical Support Center (TSC) in Chandler, Arizona.
The construction of the Chandler Ground Station was a part of larger project, in which we extensively upgraded five global ground stations and 21 antennas with greater test and operation capabilities. These hardware and software upgrades were designed to provide seamless connectivity with the new Iridium NEXT satellites as well as ensure backwards computability with our current constellation.
The ground station upgrades and the creation of the Chandler Ground Station represent another major milestone towards the completion of Iridium NEXT, our upcoming constellation set to launch in 2015. By upgrading our ground infrastructure to be ready for the Iridium NEXT constellation, we are ensuring that we will be able to enhance the reliability of our network, increase redundancy and allow rapid re-routing of traffic whenever a problem arises. These upgrades are vital pieces in our Iridium NEXT puzzle, designed to provide a more extensive and seamless Iridium experience for our partners and customers.
For more information of Iridium NEXT, go to www.iridium.com.