The Iridium GO!TM is now available for purchase! And it is unlike anything the world has seen before. Powered by the world's furthest reaching satellite communications network, this small and rugged unit creates the first ever reliable global Wi-Fi connection for voice and data on up to 5 mobile devices — anywhere on the planet. Simply flip up the antenna and go!
These are just a few reasons we are excited to unleash this groundbreaking product:
1.Connect your Smartphone ANYWHERE!

Iridium GO! instantly transforms your trusted mobile device into an affordable solution for global connectivity. Whether you are off the grid traveling or on business, Iridium GO! extends the capabilities of any smartphone, laptop or tablet by creating a satellite-backed Wi-Fi hotspot for up to 5 devices.
2. It's Small, Mobile & Perfectly Rugged
Whether you are traveling by land, sea or sky, Iridium GO! can keep up! It is small enough to fit in your pocket and, like other Iridium devices, tough enough to withstand rain, sand, dust and rough use. Iridium GO! can be carried, easily stowed in your backpack, or mounted in vehicles.
3. Iridium GO! Applications Ready to Go

The Iridium GO! and Iridium Mail & Web applications are free to download for Android and Apple devices. These apps provide voice calling, SMS, tracking, and SOS, along with optimized email and data access, social media support, and photo transferring via email, Facebook and Twitter.
Iridium GO! also has a powerful development platform optimized for Iridium partners to build applications, extending communication capabilities even further in remote locations.
4. Safety Features on the Iridium GO!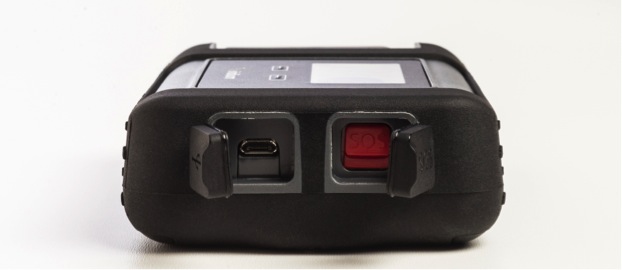 Being off the grid also means there is always a risk of the unknown. Iridium GO! has both GPS tracking and an SOS button in the case of an emergency situation.
5. Our Launch Partners

Iridium has a robust, global ecosystem of partners that offer unique service plans to fit your needs whether you plan on using the device personally or for business, year-round or for just a few weeks at a time.
Visit the Iridium Where to Buy page to find an Iridium Service Provider that fits your needs.
What Iridium GO! features are you most excited about? Where will you go with the new device? Share your ideas below!