Kicking tires and lighting fires. The Iridium Extreme® handset and Iridium AxcessPoint were along for the ride earlier this year as a team of motorcycle racers set out to the Australian outback with the goal of beating a land speed record at the 2014 Speed Week races.
Warren Afflick, a veteran motorcycle racer, and his two sons, JP and Mitch, founded the AAA Land Speed Racing Team in the hopes of beating an Australian motorcycle land speed record, and in March it became a reality.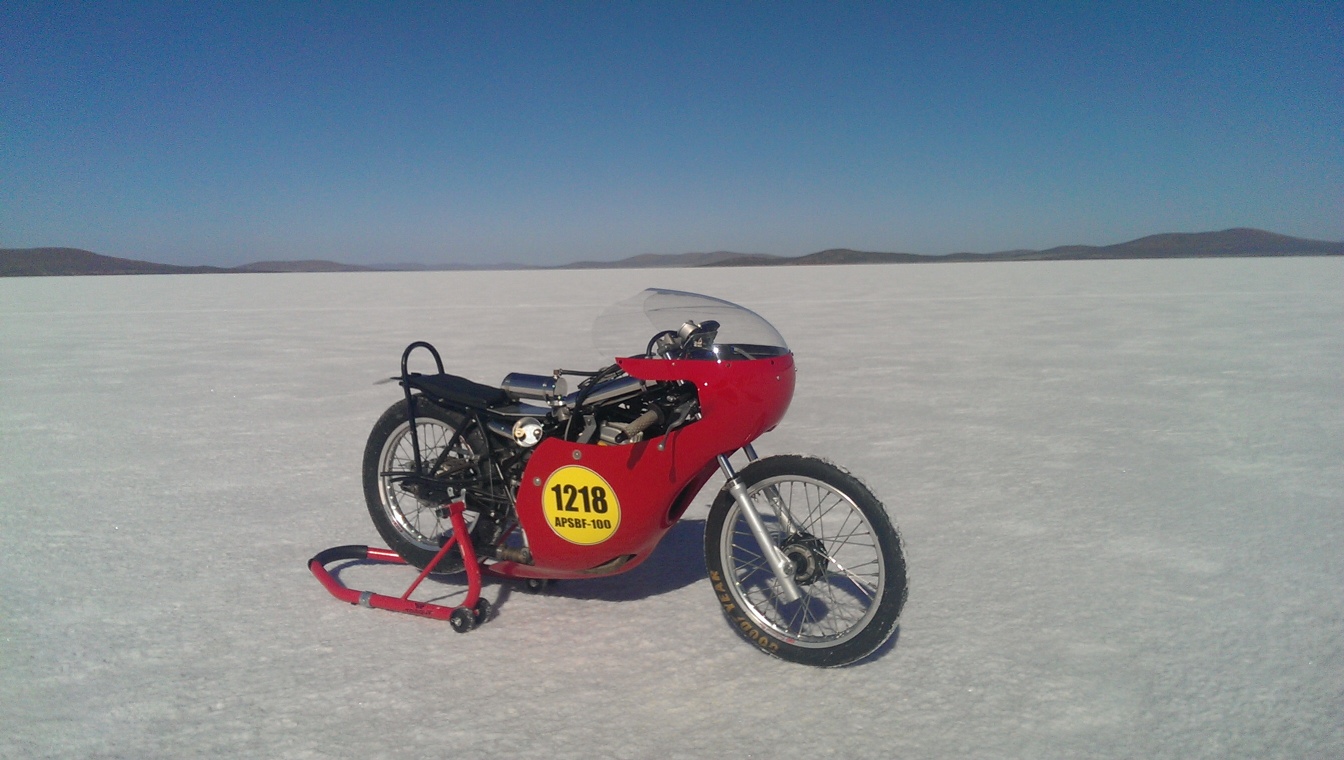 For the past 24 years, Speed Week, taking place on the dried salt flats of Lake Gairdner, has been attracting drivers from across Australia and the world.
The team was on the road for five days, traveling 1,495 miles from Queensland to the remote Central South Australian area, hauling their trailer and gear across the outback until they reached their destination and home for the week-long event.
With no cellular coverage, the team used an Iridium Extreme satellite phone, via Iridium partner, Telstra, paired with an Iridium AxcessPoint, to provide daily updates to their supporters back home. As the week progressed and the results came in on race day, the team was able to share its experiences and triumphs with fans and supporters via the AAA Land Speed Racing Team Facebook, Instagram and YouTube pages.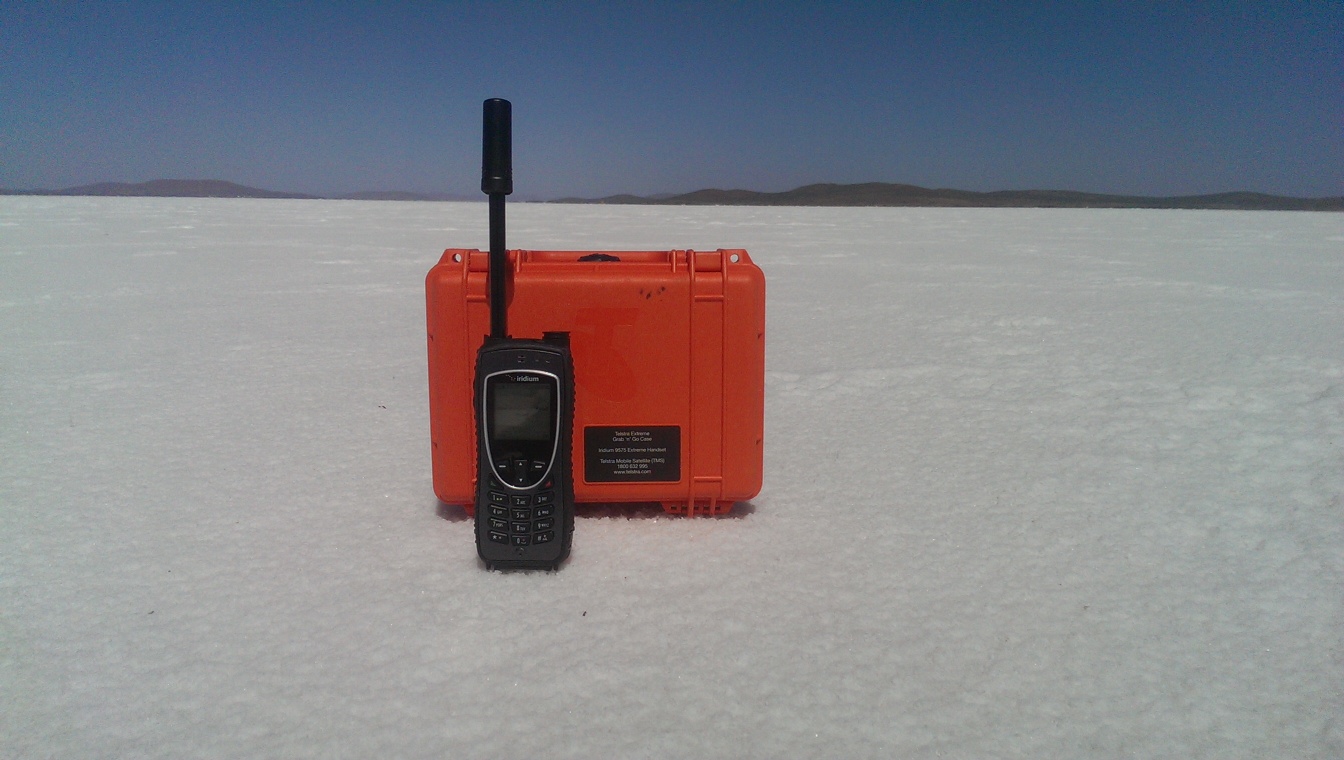 Both Afflick sons competed in new and separate brackets this year, with JP breaking a new-class world record of 94.56 mph and Mitch with a new-class world record of 93.5 mph.
Camping on the dried salt flats of Lake Gairdner for a week straight in order to beat a world speed record may not seem worth it for most, but for these guys, it's what they live for. And the adrenalin-fueled atmosphere is what keeps them coming back for more.
So what's next for the Afflick's? Their so-called salt fever is taking them to the Bonneville Salt Flats in Utah to compete in Speed Week 2015, and hope to break even more records.