« Back
Satellite Communications Critical Lifeline in Active 2013 Atlantic Hurricane Season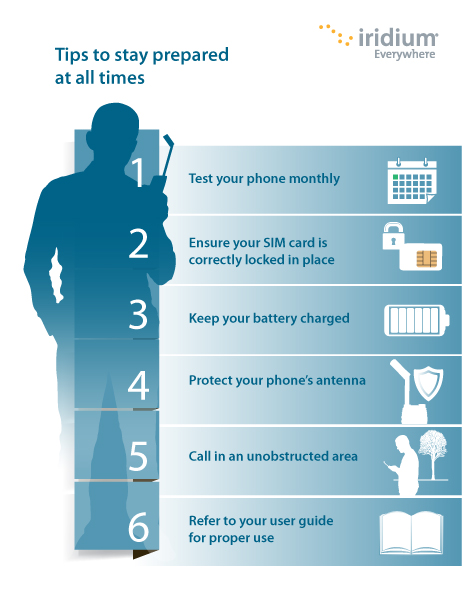 The National Oceanic and Atmospheric Administration (NOAA) predict 2013 will be an active hurricane season. NOAA notes that there may be between 13-20 named hurricanes this season, of which 3 to 6 may be category 3 or higher.
With the devastation of Superstorm Sandy fresh in people's minds, it pays to be prepared. Hurricanes often destroy local communications infrastructure at a time when communications are critical to coordinating relief efforts and enabling people to reach out to loved ones. This includes roads, phone networks, and even essentials such water plants.
Satellite communications perform a critical role in these dire situations because they are not affected by storms. If you don't have a satellite phone, consider the Iridium 9555 and Iridium Extreme®. They are the only satellite phones with extended battery life, with up to 4 hours of talk time and up to 30 hours of standby time—ensuring a critical lifeline is available when it is needed most.
Here are a few tips to help you be prepared to use your sat phone during or after a disaster.