« Back
Project HOPE in Belize: How one phone call brings hope to a family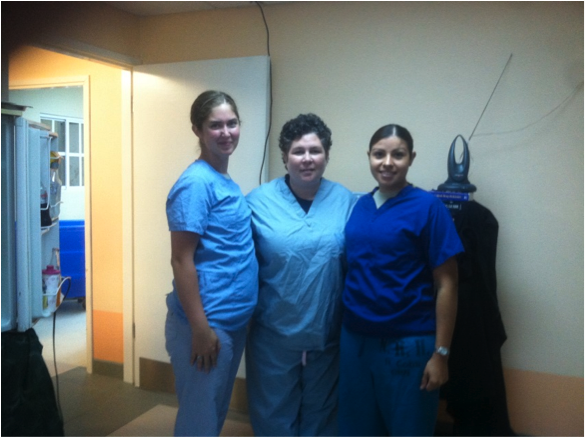 When you're in a remote area away from your friends and family, it's comforting to know that you have a reliable source of communication. Through our work with Project HOPE in Belize, Iridium was able to provide that connection for volunteers Amy Kogut, a midwife, and Lindsey Zupancic, RN, as well as a local family who was in a dire situation. The following story has been shared with us by Amy Champagne, Project HOPE's Volunteer Public Announcement Officer.
I had been in exotic Belize for a week, surrounded by an array of new smells, faces and trees filled with plush fruits and vegetables, participating in a humanitarian mission that was a collaboration between the U.S. Air Force and Project HOPE. We were teaching Advanced Life Support in Obstetrics (ALSO) to local healthcare providers. The volunteers and I were enjoying our favorite local Belizean dish, Hudut, which consists of fish marinated in coconut milk and a side of coconut shavings mixed with plantains chunks, when the phone rang.
If there is one thing to know about having a satellite phone, it's that you never really know who will be on the other end. It still surprises me that regardless of how remote of a location we are, our Iridium® satellite phone keeps us connected.
"Hello," said a nervous voice in broken English. The person calling was a medical provider from a rural health clinic located about ten minutes away from the restaurant. "I'm looking for the midwives and nurses that are here from Project HOPE."
I handed the phone to Project HOPE volunteer and midwife, Amy Kogut. I knew she would be able to answer the doctor's questions better than I could.
A pregnant woman was in trouble. During an ultrasound, the fetal Doppler had detected something unusual in the baby's heartbeat. A doctor had diagnosed the problem as fetal tachycardia, an abnormal increase in the infant's heartbeat.
I'm not a medical professional, but I had just spent the previous week with the HOPE volunteers studying local maternal healthcare policies and procedures. Any suspicions as to if there was a problem were quickly confirmed when the volunteers left their meals half eaten and immediately headed for the door.
Little did I know, this same Iridium satellite phone would later be the point of contact for uniting a family.
We rushed into a crowded emergency room where we passed by six women in the post-partum recovery room. As my colleagues changed into a pair of scrubs I noticed a woman sitting in a wheel chair with a look on her face that said "anguish."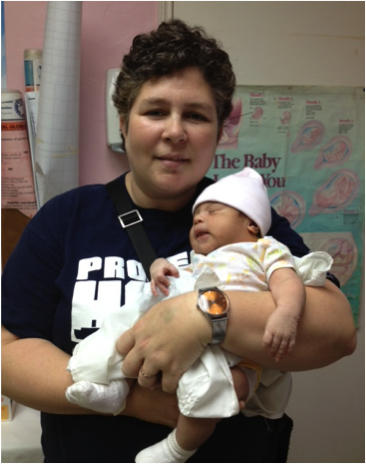 I heard her mumble something quietly. Listening closer, I heard her say, "Please call my husband, he's at work."
Her husband was in Belize City working in a sugar cane field. He had no idea that his wife and unborn child were in trouble. As I watched her, my heart went out to her. She was alone. She was scared. And she desperately wanted to speak to her husband.
Working with Project HOPE has taught me many things. One of those is that sometimes it's the little things that can change a person's life. I wasn't a doctor, and I couldn't promise her that her baby would be safe. But I did have a phone. And I could call her husband.
She knew I was desperately trying to reach her spouse. The phone call was short, but as the anesthesia took hold of her, she had a peaceful look in her eyes. She knew her husband was leaving work immediately.
Shortly after the nonverbal exchange of emotion, the patient underwent surgery. Dr. Rosado, using the instructions learned in the ALSO course, prepped her abdominal area.
The newborn was a beautiful, healthy baby boy. The mother could recover with ease because she had spoken to her husband and knew he was rushing to the hospital to be by her side.
There are many reasons to carry a satellite phone, but emergency communications and peace-of-mind are two very significant benefits that can be achieved through Iridium's always-on, always-reliable communications network. Iridium is proud to be a part of Project HOPE's humanitarian mission to improve the quality of obstetric care in Belize. To learn more about Project HOPE, visit: http://www.projecthope.org/