« Back
Iridium makes it easier than ever to Test Your Satellite Phone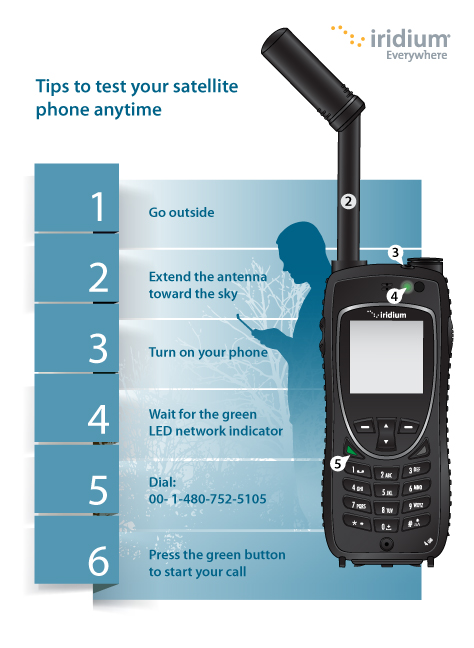 For this year's Test Your Satellite Phone week, taking place from May 26 to June 1, Iridium has introduced new instructional tools to help satellite phone users ensure their equipment is ready for the unexpected.
Now in its seventh year, the Test Your Satellite Phone program was established by Iridium to support first responders, emergency workers, government agencies and anyone else who might be in a life-threatening situation with communications they can count on — whenever they need them. Iridium is pleased to be able to continue to offer satellite phone users the opportunity to test their satellite phone.
To help make this process easier, Iridium has developed a new step-by-step diagram (shown below) demonstrating how to check the operational status of your satellite phone.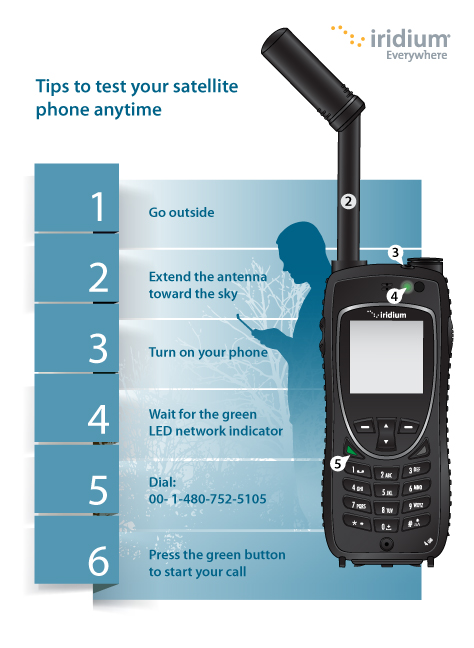 ———-
Help keep everyone safe
Share this article with other satellite phones users via Facebook and Twitter.
More tips and tricks
Get additional information about testing and using your satellite phone on Iridium's YouTube channel.