« Back
Top 10 Moments from 2013 Iridium Partner Conference
Each year, Iridium hosts an annual conference inviting our global channel partners to join us for three days of executive presentations, breakout sessions, exhibitors and many networking opportunities to inspire ideas, innovations and growth opportunities.
With the Pacific Ocean on one side and a tropical rainforest on the other, Panama City, Panama was the perfect setting for this year's spectacular event. The vital role that the Panama Canal plays in the country's economy hit close to home as we reflected on the importance of the maritime industry to Iridium, and the growth seen throughout the country was a reminder to all that the Latin America market is a source of great opportunity for Iridium's ecosystem of partners.
Below are 10 of our favorite memories from the 2013 conference held in January this year.
10. All White Party. We welcomed our partners to the conference in Panamanian style! All attendees dressed in white and wore their traditional Panama hats to our welcome reception — a night of great food and amazing music from Jamaican Steel Band Orchestra, Silver Birds. The only challenge? Trying to spot anyone you knew in the crowd!
9. Iridium in Russia. It was standing room only for partners that wanted to discuss Iridium's growth in Russia. We are excited by the outpouring of support and interest in our expansion to this important region.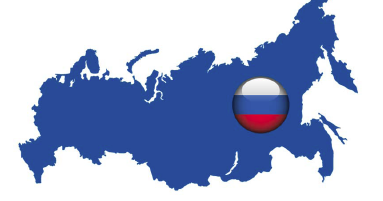 8. Iridium OpenPort® Broadband service at work. As we watched ships pass through the MiraFlores locks of the Panama Canal, we spotted an Iridium OpenPort® aboard a large dry cargo vessel. We gave the ship a nod of approval as it sailed by, knowing it was connected wherever their journey may take them.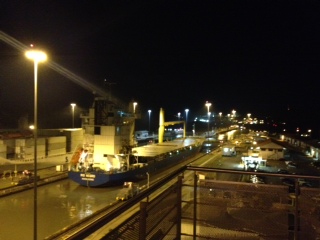 7. The Iridium Flash Mob. To introduce Bryan Hartin, Iridium's new Executive Vice President of Sales & Marketing, we found a very special way to surprise our partners: a choreographed Flash Mob to Carly Rae Jepsen's "Call Me Maybe". Check out our team's hidden dance talent in the video below:
[youtube width="560″ height="315″]http://www.youtube.com/watch?v=GSGBJ2nCaQ4[/youtube]
6. Opportunities in M2M. Jeff Smith, CTO of Numerex, captivated the audience when he spoke about Iridium's fastest-growing business segment, M2M. His insight into industry trends within the M2M space, and growth opportunities were a great asset to the conference.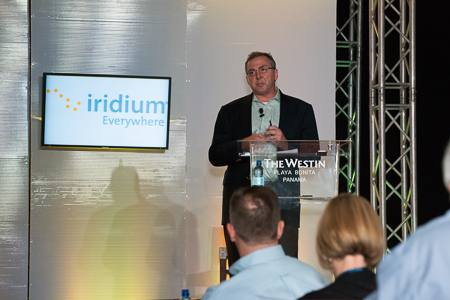 5. Iridium Innovation through Aireon. One of the most exciting moments for Iridium in 2012 was the launch of Aireon LLC, an innovative new company that will provide the world's only satellite-based global air traffic surveillance system, to be included as a hosted payload on Iridium NEXT. Once Aireon is deployed, air traffic management agencies around the globe will be able, for the first time ever, to continuously track aircraft in near-real time. At this year's event, Don Thoma provided an in-depth look at what Aireon means for global air navigation and how Aireon fits into the Iridium story.
4. CEO Welcome Address. Iridium CEO Matt Desch welcomed partners with a look back on Iridium's 2012 achievements and provided an outlook of Iridium's goals for 2013. Was 2012 a big year for Iridium? You bet! Check out this video for highlights and expect 2013 to be bigger and better than ever.
[youtube width="560″ height="315″]http://www.youtube.com/watch?v=k1k-tu0uB0s[/youtube]
3. Partner Showcase. This year, we had over 35 Iridium partners displaying their products and services in the exhibit hall. It was great to see so much innovation in one room and so many connections being made. We are extremely proud to work with such a talented group of people.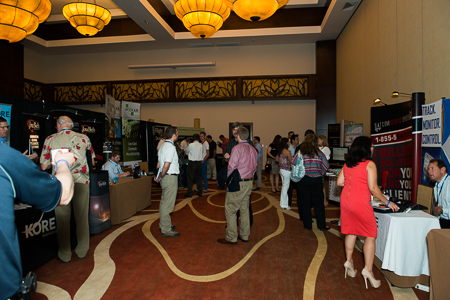 2. Iridium NEXT Update. Joe Pizzicaroli, Iridium VP of Space Segment, and one of our favorite rocket scientists, highlighted some of the recent developments with Iridium NEXT – one of the most anticipated presentations this year and certainly the most exciting space program underway. Iridium has made significant progress on Iridium NEXT, and we are only two years away from the first launch. However, we couldn't do it without the industry-leading Iridium NEXT Mission Team. Learn more about the partners bringing this second-generation constellation to life:
[youtube width="560″ height="315″]http://www.youtube.com/watch?v=W9MRG07m8sg[/youtube]
1. Looking ahead to next year: San Antonio, Texas. Yee Haw! This year's event was a huge success, enabling our partners to interact and connect like never before. We will keep the momentum moving next year in San Antonio, Texas where our annual conference will be held February 2-5, 2014. We hope to see you there!