« Back
SatMagazine's Year In Review: Iridium continues to "climb" in 2012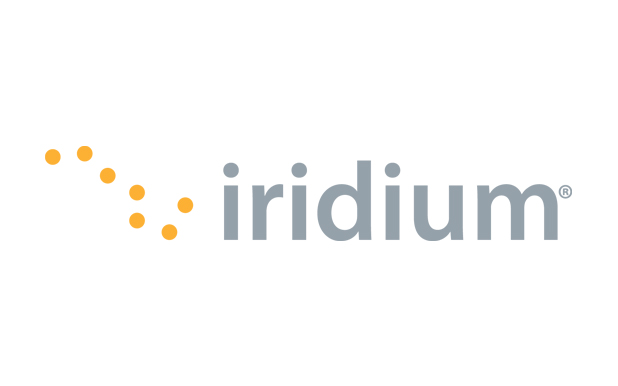 Iridium was featured in SatMagazine's "Year In Review", an article profiling the 2012 experiences of leading satellite communications companies.
The publication asked executives to provide insight on their 2012 successes, challenges they overcame, and their future outlook.
Here's the Iridium excerpt from the article by Matt Desch. Read the full article here.
What successes did Iridium enjoy over the past year?

Whether it was reaching critical design milestones with our next generation satellite constellation, Iridium NEXT; continuing growth in our M2M business; reintroducing our service in Russia; or introducing a revolutionary change to global air traffic management, 2012 was a good and important year for our long-term strategic plan.
2012 was also a year to highlight our latest innovations. Early in the year, we unveiled Iridium Pilot™, a maritime solution that is engineered to perform in blazing sun, frigid cold or high winds. Iridium Pilot delivers broadband data and high-quality voice in one low-cost platform and is able to keep ships connected anywhere on the planet.
What followed soon after was the introduction of the Iridium® 9603, the world's smallest commercially available two-way satellite data transceiver that combines our satellite constellation with the low latency of the Iridium Short Burst Data service to provide highly reliable satellite communications from pole-to-pole.
In July, we launched Aireon, a planned joint venture that will revolutionize the way the world tracks and monitors air traffic around the globe. We are particularly excited about Aireon, which will be a subsidiary of Iridium and includes partnerships with some of the world's leading innovators, because it leverages the hosted payload space on Iridium NEXT to transform the business of commercial aviation.
Aireon is a unique public-private partnership that offers a solution that the industry needed, but wouldn't have been possible through any other avenue without significant cost, infrastructure and time investments. By equipping the Iridium NEXT satellites with ADS-B receivers, Aireon will be able to detect signals from equipped commercial aircraft all over the world, relaying them seamlessly to air traffic controllers on the ground, including vital airways over oceans, mountains, remote areas and Polar Regions – an innovation that was unthinkable without an interconnected low earth orbiting system like Iridium.
What challenges did Iridium need to overcome over the past year?
Similar to most companies, we were challenged by macro-economic conditions during 2012, such as the troop drawdown and reduced government spending. However, we are very optimistic about the future of our relationship with the government as they continue to invest in Iridium, evidenced by the recent IDIQ contract awarded to Iridium by the Defense Information Systems Agency (DISA) to upgrade the Defense Department's dedicated Iridium gateway.
In addition, we are actively working with the Department of Defense (DoD) to renew our long-term contract and we will ensure that the strategic nature of our work with them remains unchanged. We are also continually diversifying our customer base by teaming with key defense contractors and specialized system integrators.
What upcoming projects are in the works and what may we expect to see from Iridium over the next three to four quarters?
I like to say that Iridium is on, what we call in the aviation industry, a "climb". Every year, we continue to make progress and we have been steadily on an upward trajectory that will get us over the mountain and into a whole new era of operation. The next year is certainly shaping up to continue that upward trajectory as we expect our M2M, maritime and aviation markets will be an important part of our growth.
Our work with our partners enables them to innovate and bring the best solutions to their customers. For example, our partner LiveTV recently announced a successful business aviation test flight for our Iridium OpenPort Aero℠ system, allowing passengers to stay connected via Wi-Fi to their Smartphone, tablet or laptop from takeoff to landing.
We also expect to see continued success in the maritime industry, as we have doubled the number of partners now selling Iridium Pilot and our VSAT companion offering continues to grow in popularity because of the critical service it provides for keeping ships connected anywhere their business takes them.
Over the next few years you will be hearing a lot about Iridium NEXT, one of the largest commercial space programs currently underway. We are excited about the progress being made as we approach the halfway point of our five-year build, but we will continue to innovate and bring new solutions to market before our first launch. Because the Iridium NEXT design ensures backward compatibility for all earlier generation user equipment, our subscribers can be confident that the products they purchase now will still be fully capable when we transition to Iridium NEXT.
The examples above are just a few proof points of the industry-leading work Iridium is doing in our market segments. I am encouraged by the momentum I am seeing in the satellite industry and the important role that Iridium plays in this space as the only truly global satellite communications provider.
As we continue our "climb" and clear the mountain of our next generation network build, I am confident that Iridium will reach greater success and bring increased innovation to our partners and customers in 2013. We're excited about this journey and I'm sure our many stakeholders are thrilled by the final destination.