« Back
Maritime Industry Stays Focused on Safety and Efficiency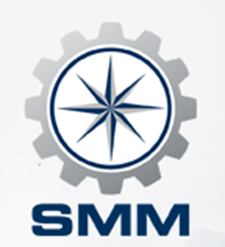 As we draw closer to the end of 2012, it's hard not to reflect on the busy past few months we've had, particularly on the maritime front.
Along with our partners, Iridium's maritime experts attended two of the industry's most prominent trade fairs: Posidonia which took place in Athens, Greece in May; and SMM 2012, which took place in Hamburg, Germany just last month. Participation in these events continues to be an important focus for Iridium, as it provides a unique opportunity to network with our partners, shipping companies and equipment suppliers to exchange ideas, discuss pressing industry challenges and work together on building innovative solutions.
Concerns around the growing threat of maritime piracy and the need for anti-piracy solutions continued to dominate discussions at both shows. As such, we received a lot of interest and had many great discussions on the use of the on-board safe rooms or "citadel" solutions we've developed with partners Applied Satellite Engineering (ASE) and BEAM Communications.
Ships are increasingly using these citadels as a way for crew members to take refuge and wait safely for rescue if their vessel is boarded by pirates. A key element in the citadel strategy is a stand-alone, secure Iridium® communications link to the outside world so the crew can connect with the military forces to coordinate rescue operations. Together, Iridium and our partners have developed a number of anti-piracy solutions that offer citadel communication packages with a concealed external satellite antenna and cabling that cannot be easily disabled by the pirates on the ship. Iridium strives to keep our maritime customers connected and protected, and we're proud to be playing an important role in the battle against maritime piracy.
Green tech was also an important topic all around. Exemplifying this, the European Union signaled very recently its intention to introduce a monitoring and reporting system to tackle emissions from shipping vessels in the EU. Given the current economic environment, tougher environmental standards and rising fuel costs, the industry is seeing a growing demand among ship owners to use green technologies to make shipping as clean and efficient as possible. Chief among their concerns is finding new ways to cut operating costs.
To this end, we continue to see demand for affordable, reliable maritime broadband communications solutions, as stand-alone solutions but also particularly with regard to broadband-VSAT companion packages. We've been working closely with major VSAT network operators, such as Vizada and KVH Industries, Inc., to bundle our reliable maritime broadband technology, Iridium Pilot™, with their proprietary software and hardware solutions to offer low-cost broadband service plans to customers. This combination is an industry-first that enables shippers to use a VSAT system that's backed by the reliability of the Iridium satellite network, providing a new level of customization, business efficiency and control that is not available through any other provider.
These are just a few of the innovations taking center stage and it is very encouraging to see the maritime industry embrace change like never before. Our partners, and their shipping customers alike, continue to inspire us and we are looking forward to some productive months ahead!