« Back
Project HOPE Volunteers Stay Connected Through Iridium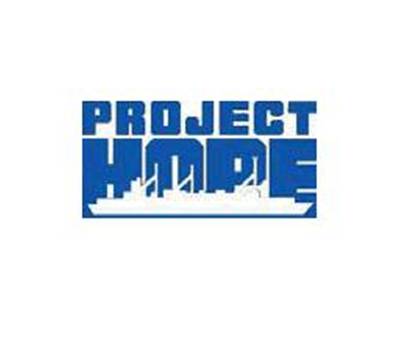 Volunteers for Project HOPE, Kelly Scatton, RN, and Alexis Hargbol, a pharmacy student, recently traveled to the northeast Indonesian island of Mangaran as part of a 41-person team that provided medical, dental and eye care to the villagers. Kelly volunteered as a registered nurse and Alexis signed up as a pharmacy technician.
Since 1958, Project HOPE has worked to make health care available for people around the globe.
Their work includes educating health professionals and community health workers, strengthening health facilities, fighting disease outbreaks and providing humanitarian assistance by donating medicines and supplies.
While working in the remote area, the team's only source communication with those outside the island was through an Iridium® satellite phone.
"We had better communication [with the phone] than we had on the ship," said Alexis.
Project Hope volunteers travel around the world aboard the SS HOPE, a floating hospital ship, and deliver humanitarian aid to those in distraught areas across the globe. Her mother didn't think she would be hearing from her daughter until they returned from the expedition, but Project HOPE's Iridium phone allowed for daily conversations with friends and family outside of the camp.
Just a few minutes of talking each day gave the volunteers a sense of safety and security. Even those at home now felt like part of the mission, all made possible by Iridium.