« Back
FLYHT: Using Iridium® to Connect Customers to What Matters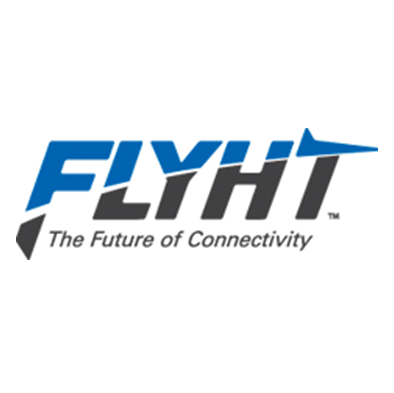 The world of business jet management requires precision, reliability and competence. High net worth individuals understand that time is very valuable. These individuals run multi-billion dollar organizations and need to travel around the globe, sometimes at a moment's notice. Companies that manage business jets need to ensure their customers' aircraft are always ready to fly when their passengers want to fly.
FLYHT's technology, the Automated Flight Information Reporting System (AFIRSTM), which uses Iridium technology, aids in the management of aircraft by providing real-time information on the state of the aircraft. With AFIRS onboard, the operator can be sure they know the state of the aircraft and ensure their customers get to where they need to be. AFIRS uses the Iridium satellite network, enabling communications for its customers, from wheels-up to wheels-down, wherever they may fly.
FLYHT signed contracts recently that will enable communications for two new customers on 32 aircraft. The two customers are quite different in the number of aircraft they operate, the size of the aircraft and their businesses, though their needs are similar. The operators charter aircraft, and their customers and the locations they fly are different every flight. The flights are to places with little or unknown infrastructure, with turnaround times often measured in minutes rather than days, so it makes having reliable information fed to operations control centers mandatory to ensure reliable service to customers. The ability of the crews to access airport, weather and other data in real time to ensure safe, comfortable flights is also important.
One of the customers is NetJets Europe, the largest fractional business jet operator in Europe. It will install the AFIRS 228 on 30 Hawker Beechcraft business jets. Fractional jet owners can fly as many hours a year as they purchase.  NetJets' aircraft need to be prepared to fly to any location around the world at any time. They also require a satellite communications system in order to communicate with dispatchers, maintenance people and ground support personnel.
The other customer, a Canadian carrier, will install AFIRS 228 on two of its Boeing 737-700 aircraft and has similar requirements to NetJets. They are a charter operator with customers flying wherever, whenever, including flights to remote northern regions of Canada for mining and oil and gas business.
AFIRS monitors aircraft systems and sends the data to the operator so they know exactly what is happening onboard the aircraft. With the Iridium satellite network, operators never have to be without communications. They have voice communications and data at their fingertips. Iridium makes it possible for operators to communicate with the aircraft and resolve maintenance, and scheduling issues more effectively. This helps the operators manage their business and most importantly keeps the customer happy.
FLYHT's technology is installed on aircraft to monitor aircraft systems. It uses the Iridium satellite constellation to enable flight following, data and voice communications for its customers around the world. For more information about FLYHT's products, please click here.