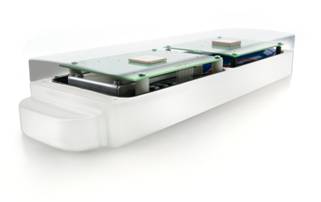 Following an introduction at the Iridium Partner Conference 2012, the Global Alerting Platform (GAP) team at AWS and GTT Systems from the Netherlands have joined forces to take the GTTS-2000 Series Tracking System to market. 
This partnership allows our mutual customers to benefit from the latest innovations in Iridium hardware and software technology, anywhere in the world. For AWS, adding the GTTS-2000 tracker series to GAP further enhances our device portfolio and extends the reach of GAP to additional markets.  For GTT Systems, having a relationship with AWS has enabled them to take their new tracker series to the market with zero capital investment and on a pay-as-you-go basis. 
GAP is a device agnostic platform, which already supports a wide range of GPS-enabled communication and satellite devices including full support for the Iridium Extreme phone. Our location-based service is a global hub for satellite messaging devices providing location tracking, emergency alerting, message routing and storage. 
The GTTS-2000B track and trace unit integrates seamlessly with GAP and is already tracking vessels in the Atlantic Ocean.
We are thrilled to add the GTTS-2000 Series Tracking System to our portfolio and we are looking forward to working with GTT Systems to take our joint offering to market.