« Back
To Iridium Partners: Thanks for the Spectacular Year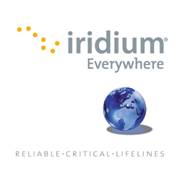 This week, we announced Iridium's quarterly earnings results and I wanted to take the opportunity to update the community and thank our partners for their support.
We're proud that we're not like any other satellite operator – or terrestrial operator either for that matter: we do some very important things in completely different ways than others, and this continues to be the foundation for our success in 2011 and moving forward.
As you can see from our results, we're growing across the board – from voice, to SBD/M2M, to OpenPort, and to Netted.  We've seen growth across every vertical – from maritime, to aviation, to governments, land, and asset tracking.  Our growth in 2011 was pretty spectacular, and we've provided guidance that we expect to continue this growth into 2012 and beyond.
Of course, we couldn't do this without the help of our partners who are growing as well. Here are just a few examples that have been in the news lately about Iridium-based partner projects:
There are many important new products and services we are working on with other partners that we've not yet been approved to talk about.  We're excited about the potential of so many of these new services and applications that are being created on Iridium.
I want to thank each and every one of our partners for helping us make this happen and for making Iridium what it is today.
For more information and to listen to the latest earnings call, please click here.