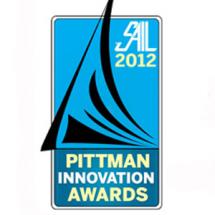 Sail Magazine has named the Iridium Extreme™ satellite phone one of its 2012 Pittman Innovation Award winners. The prestigious Pittman Innovation Awards recognize the most innovative and interesting new products in the maritime market.
The Iridium Extreme is our toughest, most ruggedized satellite handset. Engineered with more features and more accessories than any other satellite phone on the market, Iridium Extreme puts more innovative capability — and more ways to connect than ever before — into the hands of people everywhere.
Adam Cort, Senior Editor for Sail Magazine said, "The Iridium system is proven, but this particular phone really takes a leap forward. It's well-suited for offshore use and that's why we picked it as one of our winners this year."
We are truly proud to receive this esteemed honor and congratulate all of the other 2012 Pittman Award winners.
To view Sail Magazine's video on the Iridium Extreme, click here.
For more information on the Pittman Awards, including a complete list of this year's winners, click here.