« Back
Monitoring and Tracking 24/7/365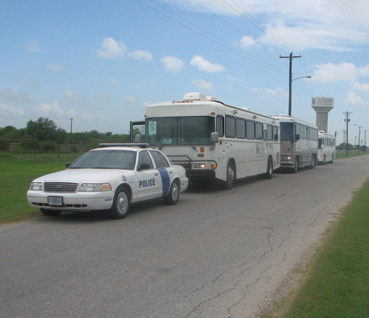 Iridium value-added partner Fleet Management Solutions® (FMS) has been selected by the U.S. Justice Department, Federal Bureau of Prisons (BOP) to equip its fleet vehicles and other mobile assets, with their award-winning Fleet Director Global® Iridium-based vehicle tracking and mobile resource management system. 
As specified by the BOP, all mobile assets must be monitored and tracked 24/7/365 via 2-way communications, have specialized security features ensuring the safety of personnel, and comprehensive data reporting at frequency intervals determined by its operations management. Using the Iridium satellite network, Fleet Director Global provides communications and network services around the clock, making this solution ideal for meeting the unique and stringent requirements of the BOP.
Fleet Director Global enables continuous location, direction, speed, and mission critical intelligence to ensure every asset's location and status is monitored and known, on demand. In addition, the Iridium-based solution provides 2-way text communications and an in-cab "panic button" which delivers messages via the Iridium network in near real-time.  Get the details from the press release on how Iridium and FMS are helping the Bureau of Prisons stay secure around the clock.