by Ray Tan, Vice President and General Manager, Asia
The relief and recovery operations following the earthquake and tsunami that struck Japan this year provide a good example of the importance of emergency preparedness and contingency planning when it comes to telecommunications infrastructure.
While the devastation and disruption were terrible, it could have been far worse. Fortunately, the Japanese authorities had been working for a number of years to build and test contingency plans, recognizing the vulnerability of their telecommunication networks to natural disasters. It is a well documented fact that when earthquakes, hurricanes, tornados, floods and fires strike, terrestrial telecommunications infrastructures are often among the first casualties. Landlines, cell towers and switching stations may be damaged or destroyed. And often, whatever networks that are left undamaged are quickly overwhelmed by the surge in traffic. This means satellites often provide the only critical communication lifelines to the outside world.
Iridium has been working closely with the country's telecom, military and emergency response authorities to establish Iridium backup communication networks since 2005. So it was no surprise that the community's first responders were well prepared with backup satellite communications equipment and networks, ready to deploy on a moment's notice.
Within hours of the earthquake and tsunami, Iridium's internal team worked with Japan's major telecom company KDDI to ensure activation of the backup systems. As a result of KDDI's efforts, most civil defense outstations, fire and rescue helicopters, and Japanese Coast Guard vessels were already equipped with Iridium. KDDI had also already outfitted backup phone systems to enterprise operations, such as banks, hospitals and industry, relying on satellite-based solutions.
Additionally, the helicopters of the Japanese Fire and Disaster Management Agency have been equipped with Iridium-enabled communications since 2006.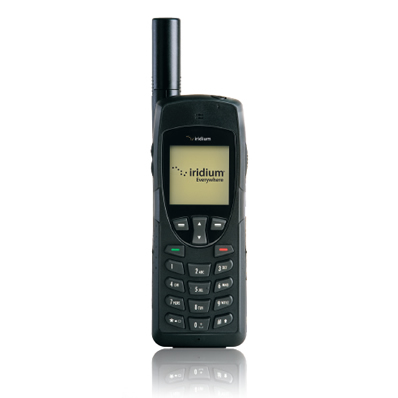 In the wake of the earthquake and tsunami, we sent satellite phones to government and civilian relief efforts in the areas hit hardest to support ongoing recovery operations. And it is also gratifying to learn that:
Reporters from many of the major news organizations such as NBC relied on Iridium satellite phones for covering the news.
ITU, the United Nation's agency for information and communication technology issues sent Iridium handsets and satellite equipment from other providers.
Cellhire USA, which has an office in Tokyo, sent 50 Iridium satellite phones.
Project Hope, the Virginia-based humanitarian group, with approximately 8,000 volunteer nurses and doctors, used Iridium satellite phones aboard U.S. Navy hospital ships.
Save the Children, a U.K.-based humanitarian organization, deployed a team to Japan and has been using Iridium satellite phones for communication.
You might also be interested to know that Iridium played a critical role in the tsunami detection and early warning system, which sent alerts to danger zones throughout South America, Hawaii and the West Coast of the United States. We have partnered with the National Oceanic and Atmospheric Association (NOAA), which operates the Deep-Ocean Assessment and Reporting of Tsunamis or "DART" system. NOAA's buoys transmit data from underwater sensors via the Iridium network to shore centers, which relay warnings to areas that could potentially be in the path of a tsunami. (Learn more about the NOAA tsunami early warning system.)
Other governments, businesses and NGOs should take a lesson from Japan's experience and re-examine their disaster recovery and business continuity plans. That's the reason we have our annual Test Your Satellite Phone campaign, reminding customers to make sure their phones are fully charged and their personnel trained to operate them, before the disaster hits.
Japan's recovery is far from over. But in the midst of all this, we are confident that together with our ecosystem of partners, we can help mobilize our connections to help the country recover.