« Back
NEXT is Now: Hosted Payloads on Iridium NEXT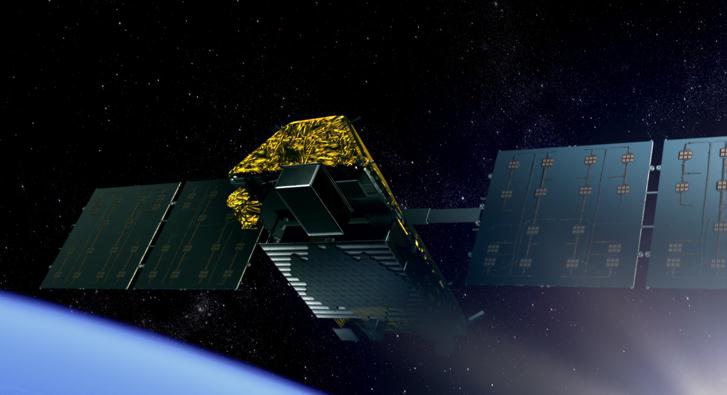 By Lt. Gen. John Campbell (USAF-Ret.), Executive Vice President, Government Programs, Iridium
President Barack Obama's 2010 National Space Policy couldn't be clearer:  government departments and agencies will explore ways to take advantage of private sector investments to lower the overall cost of space missions, and even more directly, refrain from developing government space systems except in the national interest or when no suitable commercial service is available.   There are a number of opportunities to operationalize this guidance, and hosted payloads on commercial satellites offer one   cost-effective and immediately available way forward.
There's wide recognition in the commercial space industry of the value of hosted payloads; witness the recent formation of the Hosted Payload Alliance (HPA) which includes in its membership a cross-section of space operators and manufacturers.  At Iridium, we're building Iridium NEXT, our next-generation satellite constellation, to host an additional 50Kg payload — the first case we know of where such an accommodation has been designed in from the start.  We think hosted payloads on Iridium NEXT not only offer extremely cost-effective access to space, but provide operational capabilities simply unobtainable any other way.  So Iridium NEXT is a perfect opportunity to leverage commercial space, but it's a perishable opportunity. Several of our HPA allies have regular recurring launches, but we recapitalize at 15 year intervals and our first launches are scheduled for 2015, so the time is approaching for a decision on how to proceed.
The Iridium hosted payload value proposition is unique.  The Iridium NEXT "canopy over the earth" of 66 cross-linked satellites in low-Earth orbits will provide 24/7/365 real-time visibility over the entire Earth's surface, with real-time communication with every payload.  Cost savings aside, the operational benefit of such architecture is enormous for a variety of missions including monitoring climate change, tracking aircraft flight, maintaining space situational awareness and measuring any number of earth phenomena.
A good example of the value of such an approach is found the Active Magnetosphere and Planetary Electrodynamics Response Experiment (AMPERE) program, active on our current iridium constellation.  Although Iridium did not design these satellites for hosted payloads, the constellation does accommodate secondary missions using existing sensors.  AMPERE sensors monitor space weather data in real time, enabling high-quality forecasting of space-based solar storms which can disrupt aviation and terrestrial telecom and satellite systems.  Iridium's constellation architecture provides the capability for a tremendous number of scientific measurements, providing our AMPERE partner with a huge benefit from a modest investment, and future partners could see similar returns from hosted payloads on Iridium NEXT.
Orbital Sciences Corporation, our satellite integrator and test partner for Iridium NEXT, has already reserved hosted payload capacity on Iridium NEXT. Orbital and Iridium are working closely together to market this capacity to specific U.S. government customers to meet the Iridium NEXT deployment timelines and provide consistency with other hosted payload programs. Orbital, as a subcontractor to Thales Alenia Space France, will also be responsible for the integration of hosted payload platforms with the Iridium NEXT satellites, providing for custody of payloads from delivery to launch.
Iridium NEXT can provide government partners with available and cost-effective access to space and represents the best and most immediate way to operationalize the direction our President has clearly given the Executive Branch.  Commercial imperatives can bring cost and schedule discipline and help guarantee on-time/on-budget programs, but also mean that potential partners need to make the commitments needed to meet schedule.  With first launch less than four years away, Iridium NEXT really is "now."